5 Christmas Market Tips for SMEs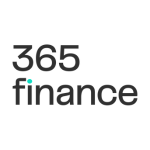 Written by Team 365 finance
Christmas markets are a huge part of UK culture, with the larger markets attracting hundreds of thousands of visitors. They also present an extraordinary opportunity for small businesses to showcase their products and expand their audience.
In this article, we'll show you how SMEs can make the most of the annual Christmas markets in their area. We'll provide advice on what to sell and marketing strategies, and discuss how revenue-based finance can help fund things like licences, product development, and the costs of running an outdoor stall.
But first, we'll take a look at the different Christmas markets throughout the UK to give you a better idea of visitor numbers and the popularity of this winter tradition. Read on for more.
A Closer Look at UK Christmas Markets
Christmas markets have enjoyed significant popularity for decades, but it's difficult to gauge their post-COVID popularity on a national scale. In 2019, a nationwide survey found that 34% of British people said they were planning to visit a Christmas market.
While there hasn't been a more recent version of the survey, the visitor numbers for individual markets are incredibly encouraging for small businesses. For example, Lincoln Christmas Market recorded its busiest event in 2022, with around 300,000 visitors. In fact, the popularity of the event led to fears of overcrowding.
So, the 2023 market is to be replaced with a series of smaller winter-themed events. As such, SMEs in the area may have multiple business opportunities to take advantage of this year.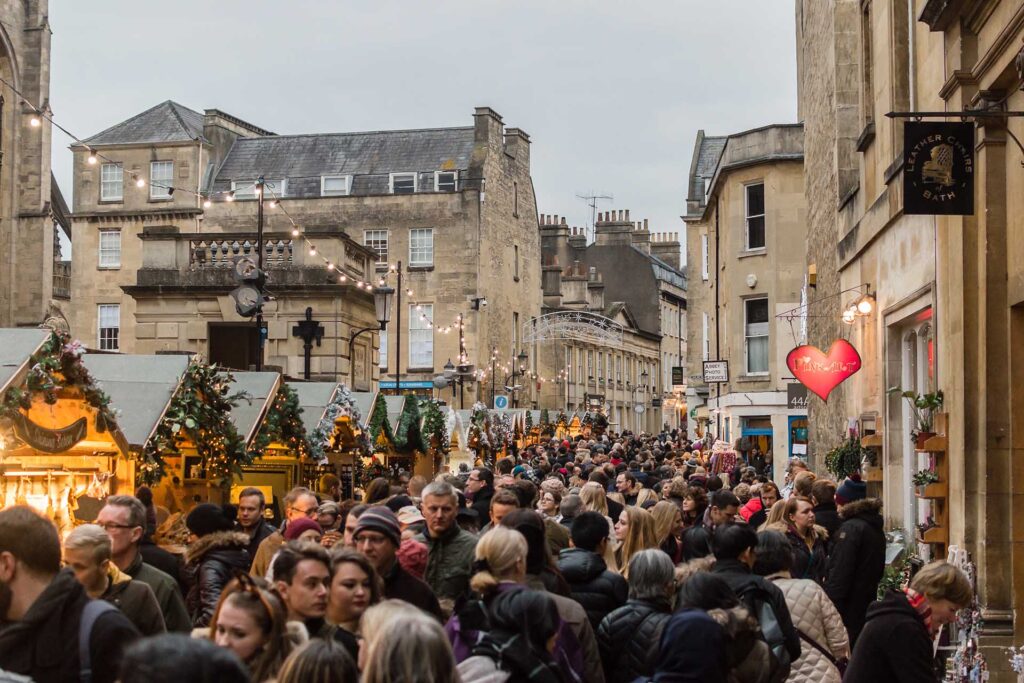 The more popular Christmas markets also have a significant online footprint. In 2021, there were 114,000 unique google searches to find out more about Manchester Christmas market, the most of any UK-based Christmas market (Winter Wonderland in Hyde Park came in second, with approximately 82,000 searches). Developing a focused SEO strategy and using targeted keywords can help you take advantage of this online traffic.
Lastly, it's important to acknowledge the importance these markets have for the local economy. During the Bath Christmas market, 95% of the attendees who were surveyed said they would visit Bath again in future. With nearly half a million attendees, these return visits represent a significant boost to the local economy.
Our Top 5 Tips to Make the Most of Christmas Market Small Business Opportunities
1. Focus on Presentation
While having a market stall at a busy event doesn't guarantee you'll make a lot of sales, it does guarantee a high level of visibility. It's crucial that you take advantage of this visibility so that your brand sticks in the minds of as many attendees as possible.
Some Christmas markets (such as the Edinburgh market) provide a stall, whereas others only offer a space and leave making a structure to the sellers. Whatever the situation is at your chosen market, make sure you invest into making the stall an attractive and memorable space, decorating to both fit in with the Christmas theme and to include your brand image.
Being part of a Christmas market also means having to deal with a lot of competition from nearby stalls. The key to a successful market experience is to stand out from the crowd as much as possible, so try researching unique and eye-catching decorations to include in your set-up.
2. Create Handmade Goods
A common sight at UK-based Christmas markets is handmade or locally-sourced products. In fact, 60% of the goods at the 2022 Bath Christmas market were handmade to some degree.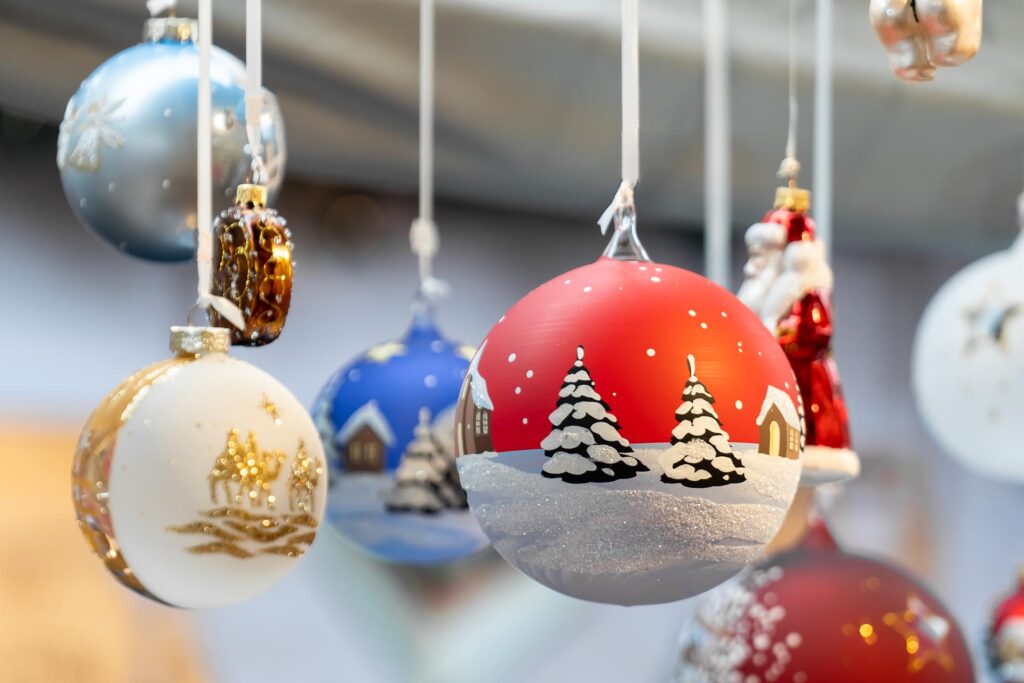 While this will depend on the type of products you stock and your crafting skills, it's a good idea to look into ways you can incorporate a human touch into your Christmas stock. The festive season is a very sentimental time of year, so making your products personal can resonate really well with Christmas market attendees.
Additionally, try to offer goods that make good Christmas gifts. While not everyone at the market will be actively Christmas shopping, "giftability" will be on a lot of shoppers' minds. As such, offering products that make good presents (whether they're handmade or not) can help boost sales. While this will depend on the type of products you stock and your crafting skills, it's a good idea to look into ways you can incorporate a human touch into your Christmas stock. The festive season is a very sentimental time of year, so making your products personal can resonate really well with Christmas market attendees.
3. Pick the Right Market
During winter, hundreds of Christmas markets will pop up across the country. While you may be tempted to simply choose to apply for a stall at the market that's closest to your base of operations, it's important to consider all the relevant factors first.
While distance is a crucial point, the size of the market is also very important. If you have a brick-and-mortar store in a small town that holds its own Christmas market, it's likely to be easier to sell there than anywhere else. However, holding out and applying to the Christmas market of the nearest city could mean higher sales and a much larger revenue boost for your company.
On the other hand, the competition for stall space is likely to be much fiercer at larger events. The cost of getting yourself and your stock to far-off events is also considerably higher. Try creating a sales forecast in order to predict whether it'll be worth the expense.
4. Offer Multiple Payment Methods
Your payment method of choice seems like a small detail, but it can have a huge impact on whether or not your attendance at the Christmas market is successful or not.
Cash payments obviously come without the fees that digital payments require, but they can also be inconvenient for a modern audience. Many visitors to the market, particularly the younger demographics, may only bring a card or even a phone to complete payments with. As such, relying on cash can limit your audience.
Offering digital payments also allows you to sell higher-priced items. Whereas premium goods would be difficult to sell if you're focusing on cash sales (as the average attendee may not carry enough physical change to make the purchase), there's usually no upper limit for digital transactions.
However, make sure that you're making adequate preparations to allow you to offer digital payments in the first place. Easy access to electricity and a reliable internet connection are essential.
5. Pay Attention to Tourism
While most of the other tips we've offered are more relevant to retail businesses, that doesn't mean they're the only industry that can benefit from a local Christmas market.
Christmas markets might represent the biggest event of the year for some towns and cities in the UK. In these instances, people may travel a considerable distance to attend them, sometimes even staying overnight if there are a number of Christmas-themed events over the weekend. For hospitality businesses, this offers a great opportunity for new revenue.
The first step in taking advantage of Christmas markets as a pub or hotel is to market extensively. Publicise the dates of the market while advertising your availability for rooms or restaurant bookings, preferably using social media to extend your reach as far as possible. Try to piggyback off of the official marketing of the Christmas market itself by sharing their posts or using their branding. If this isn't an option, simply mentioning the event and ensuring your posts are festively-themed can help.
Much like a retail business, you should also try to adapt your stock to align with the time of year. Selling foods traditionally associated with Christmas markets (such as mulled wine, Weissbier, and German sausage) can help you direct market visitors towards your business.
Fund Your Christmas Market Stall with Rev&U
Are you looking to take advantage of your local Christmas market, but struggling to afford the associated cost? With 365 Finance, you can quickly and easily access funding to help pay for your festive endeavours.
Applying for revenue-based finance from 365 Finance only takes minutes, and your application can be approved within 24 hours. What's more, approval doesn't rely on a personal guarantee or a business plan. Once funding is secured, it's yours to spend how you wish. We'll also allocate a relationship manager to your business in case you have any follow-up queries.
At 365 Finance, we can provide both long and short-term financial solutions, with revenue-based funding available from £10,000 to £400,000 in capital. Apply for funding today without affecting your credit score, or speak to our team to find out how we can help your business. To find out more, head to our website.