Getting the most out of the Bristol International Balloon Fiesta as a small business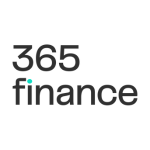 Written by Team 365 finance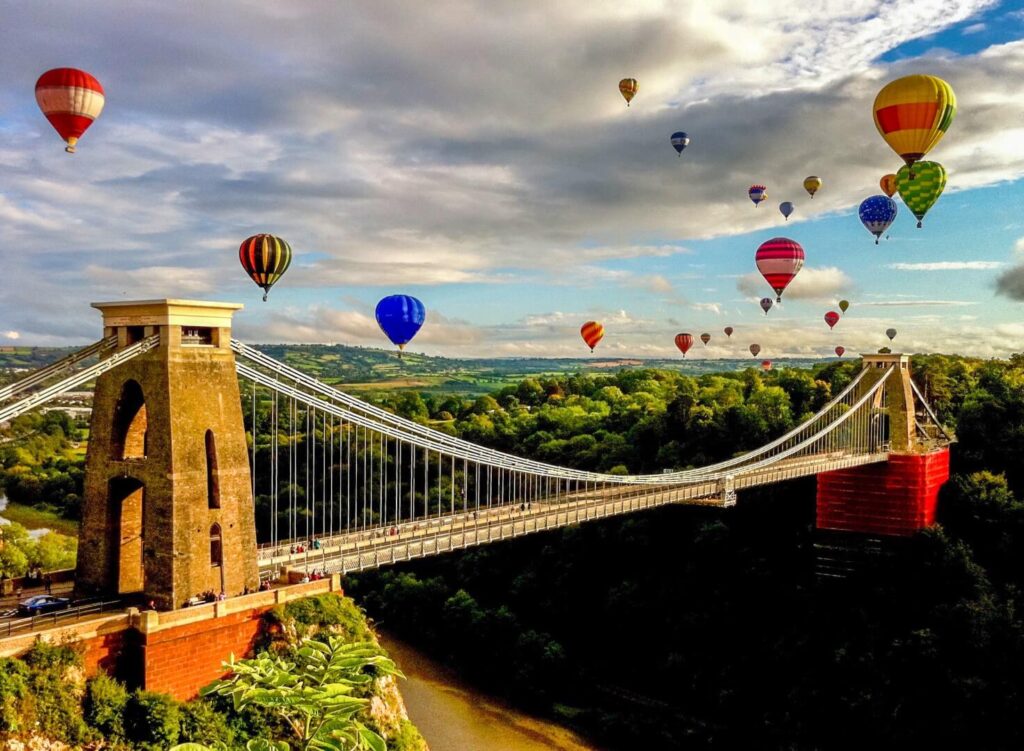 The Bristol International Balloon Fiesta, the largest hot air balloon event in Europe, is taking off on August 11 – 14.
As crowds gather to watch 100 balloons take to the skies, they'll be keen to check out the shops and services Bristol has to offer. So, small businesses based in Bristol have a unique opportunity to capitalise on the event and boost sales thanks to the flood of foot traffic.
But how might small businesses in Bristol make the most of an event with an estimated 500,000 visitors? In this detailed guide, we'll cover all the practical tips you need to know and ideas to help you fly high with the balloon fiesta and beyond.
Elevate your offers
Local small businesses should consider introducing new offerings during the Bristol International Balloon Fiesta to entice the crowds and charm visitors. If you want to see the most success, stock products or provide services tailored to this audience.
For example, you might sell themed products or services, bundles fit for event-goers or create souvenir goods that blow people away. Alternatively, try bundling explorer-style products that might come in handy for balloon rides or picnics at the festival.
Let's look at a few ideas for some key small business sectors to draw in sales:
1. Restaurants, bakeries, and cafes
Takeaways fit for picnics at the event
Food baskets to take on balloon rides or enjoy in hotel rooms
Hot air balloon-themed food options, such as:

Starters, mains, or cocktails with fun names
A set menu in honour of the event, with a fixed price meal to speed up and simplify the meal for people in a      rush
Hot air balloon-shaped cupcakes or cakes
Limited-time hot air balloon-shaped latte art

2. Boutiques or shops
Handy travel and event products (like chargers, sun cream, umbrellas, sunglasses, blankets etc.)
Disposable cameras or binoculars
Souvenir products such as keychains, magnets and postcards for the event
Bristol-themed souvenirs like tee-shirts and hats.
3. Hotels, tourism, and leisure
Ride services and shuttle buses to the event
Tours or informational sessions about the event
Workshops or events related to the fiesta (such as a papier mache hot air balloon making workshop)
A discounted post-event spa day
Discounts for people visiting the event
A lecture or workshop with one of the balloonists.
If you start planning which products or services you'll offer for the event ahead of time, you can order or organise everything in advance and prepare for the crowds.
Bring in limited-time-only eye-catching deals
Unique and limited-time-only deals will draw in customers attending the Balloon Fiesta in Bristol and tap into impulse purchasing, which is highly effective during holidays when 1 in 3 purchases are made spontaneously. Pushing urgency and exclusivity can turn heads and win over visitors who won't want to miss out.
So what might be enticing for visitors of the big event?
Well, who doesn't like something that's free? Think about passing out free merch with your business logo. Doing so ensures people walk away with something that lets them remember your business.
You can also introduce limited-time discounts during the event or bundle relevant goods or services. Boutiques can advertise buy-one-get-one-free on popular event items like sunglasses or disposable cameras, while bakeries could create an ultimate Balloon picnic bundle. Similarly, hotels or tourism could supply packages for hotel and car rentals or discounts when people book all four nights.
Lift off with the Bristol Balloon Fiesta by getting involved directly
With 100 trade stands and food stalls officially signed up to take part already, local companies should consider getting in on the action. Look into securing a booth for the event or partnering with a business that already runs a stand.
When you sell your goods or services at the Balloon Fiesta in Bristol, you become associated with the event that people have travelled all this way to attend. Plus, you put yourself in the path of event-goers and increase your chance of earning sales.
To draw in a queue at the event, you may want to invest in eye-catching and colourful booth design. Then, pass out fliers or business cards so people can get in touch afterwards.
Check out the traders and exhibitioners page on the Bristol International Balloon Fiesta website to learn more about direct participation.
Add some colour to your marketing and advertising strategy
The Bristol Balloon Fiesta is also a great time to focus on spreading your business' message.
With the right marketing and advertising, you can earn extra attention before everyone flies off. Play with the event's theme to develop eye-catching design elements. We'll look at a few ways to do this.
Paid Advertising
Consider investing in local paid advertising so crowds will stumble across your business during the event. For example, you could advertise in local newspapers or magazines such as the Bristol Post or North Bristol Press. You could also hire a billboard or public sign to promote your unique Balloon Fiesta selections and overall messaging.
People new to the area turn to Google to find nearby shops and services. Research shows 46% of searches on Google include local information and 97% of people search local businesses.
Ensure your business pops up on Google Maps and search results by claiming your Google Business Profile if you haven't already. To go a step further, you could invest in paid advertising with Google Ads and target your ideal audience in a hyper-localised way.
Sponsorships
Investing in a sponsorship with the Bristol Balloon Fiesta is another great way to spread the word about your business to event-goers. Partnerships and investments in the event can put your logo on their materials, earn publicity that directs visitors towards your door.
Learn more about how to sponsor the Bristol International Balloon Fiesta on the event's website.
Word-of-mouth
Word-of-mouth marketing may sound old-fashioned, but it can prove quick and effective during an event like this. In fact, 64% of marketers believe that word-of-mouth marketing leads to the most results. When done right, word-of-mouth marketing substantially boosts positive perception.
To spread the word of your business during the Balloon Fiesta in Bristol, provide your current local customers with an incentive to share and refer you to others. For example, you could provide a free perk or discount if they bring in new business that day by giving previous customers a secret password. Then, when festival visitors ask locals where to go, your business may be the first on their minds. Find ways to make it fun and the people will follow.
Increase the effectiveness of your word-of-mouth marketing by passing out fliers or business cards, creating incentives for people to visit your locations. Ask people to share, tag, and hashtag your business on social media to reach more people and generate event-related buzz for your current follower base.
Similarly, try influencer marketing by reaching out to people performing at or reporting on the event. Pitch your business to them to see if they're willing to act as spokespeople in return for bespoke perks or a fee.
Social media and branding
Building a locally-focused social media campaign for your small business can also help you drive event traffic. Post about your new deals or products leading up to the event and including local hashtags. Plus, you could tag the Bristol Balloon Fiesta in your posts to reach their audience.
Try running a social media campaign during the balloon festival, such as advertising a prize to the user who shares the best hot air balloon photo. You can drive engagement with prizes and encourage others to get involved.
Developing a local social media strategy presents an opportunity to review your small business brand to ensure it reaches your target audience. You might update content on your website or create an exclusive logo that incorporates the fiesta.
As you post on social media, think about what action you want people to take. For example, you could direct customers to your physical shop, website or encourage them to sign up for an email newsletter. By growing your digital presence, you offer people ways to get in touch with your business long after the event.
Launch a fun event or workshop
Attendees will likely seek out other things to do while in the area. Holding an event to help people pass any free time lets you engage with these visitors. For example, organise a workshop, happy hour, or open house that could draw in some interested people.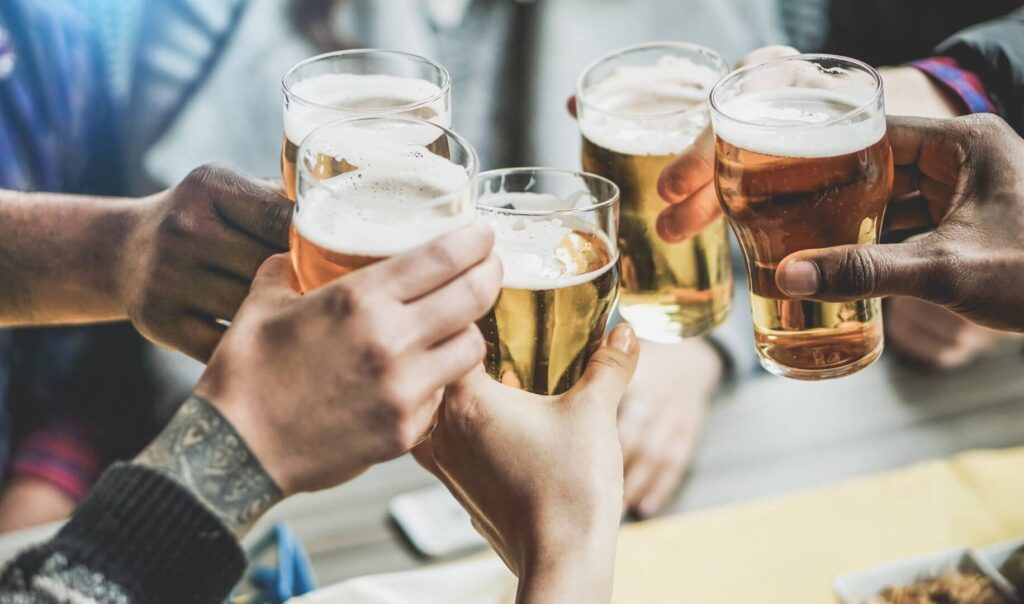 Restaurants can host a happy hour with discounted drinks or BOGOF starters after the day's festival events. Alternatively, boutique shops and tourism services might run crafts or educational events around hot air balloons.
Prepare for the Balloon Fiesta in Bristol with help from 365 finance
You may need extra support to make the most of the Balloon Fiesta with your Bristol-based business. Luckily, 365 finance can help by providing the funding you need to stand out. With this funding, you can create unique and professional offerings, advertisements, or brand designs without worrying about your available capital.
At 365 finance, we can offer revenue-based funding of £10,000 to £400,000 in capital, so your business can thrive all year round.
Apply for funding today without affecting your credit score. Or speak to our team to find out how we can help your business. To find out more, head to our homepage.