Your Essential Guide to Business Leases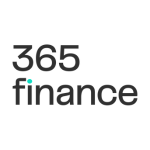 Written by Team 365 finance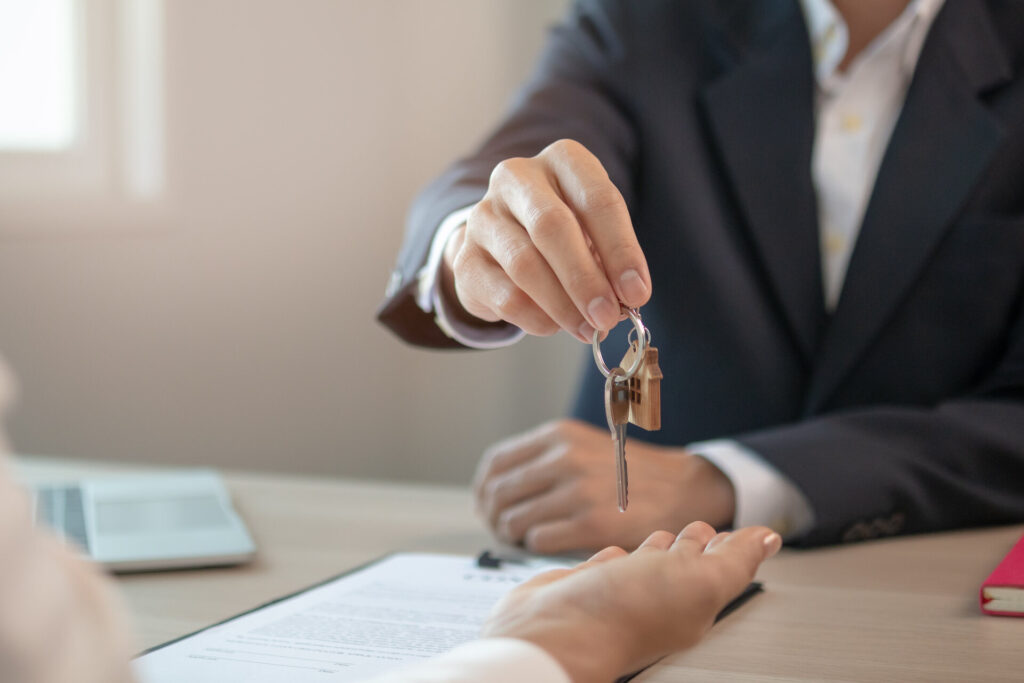 At the start of 2021, there were 5.5 million small businesses with up to 49 employees active in the UK — that's 99.2% of total business nationwide — and despite being paralysed by the global pandemic in 2020, the UK still boasts one of the largest commercial real estate markets in Europe.
Signing a long-term lease on a new business premises can be intimidating in such a competitive market, but if you thoroughly research the properties on offer in your area and strategise your search process, you can find an ideal place to grow your enterprise.
In this article, 365 finance will share some essential advice on how to find the best possible premises for your business, with a reasonable lease to boot. We'll also discuss some key requirements to bear in mind when purchasing a lease, from picking the right location to setting ground rental costs and maintenance fees.
What Is a Commercial Leasehold?
Just as all businesses are different, all leaseholds and lease agreements are different. For UK-based SMEs and new startups in the hospitality, retail, beauty and food services industries, a commercial lease (which can also be referred to as a business lease or a commercial leasehold) is what you're looking for.
In the past, the length of a commercial lease in the UK could technically be set for up to 999 years. However, according to experts at Else Law, commercial leases in 2021 were more realistically sold for periods between one and 25 years.
Unlike property leases, commercial ones typically offer greater flexibility when it comes to negotiating conditions. Commercial leases often allow businesses the space to scale up from a fixed base without opting into long-term ownership.
Planning ahead and regularly weighing your options is essential because once the agreement is signed, you're in it for the long haul — and what suits you now might not suit you in ten years.
Forward Planning
Every business has its own requirements and before beginning to look for your ideal location, you need to figure out what your requirements are.
Start by making a list of the key needs for your potential premises, keeping in mind day-to-day functionality, location and both your customer and staff requirements.
Think about:
Size and layout of the premises and surrounding area
Quality of internal and external structures
Electricity and lighting
Number of toilets and drainage systems
Also consider If you have long-term growth plans — do you require the flexibility to alter or expand your base?
A key consideration is ventilation and hygiene. In July 2021, the UK Department for Business, Energy & Industrial Strategy outlined that all restaurants, pubs, bars, cafes, nightclubs, or takeaways should make sure there is an adequate supply of fresh air to indoor spaces where there are people present. This also applies to salons and shops where groups of people gather.
When searching for and purchasing your business lease, be sure to identify poorly ventilated spaces on premises and be prepared to take financial steps to improve airflow through windows, doors and vents if needed. Opt for higher ceilings if you plan to install mechanical ventilation using fans and ducts, or a combination of both.
Find Out What's on Offer
Your best chance of finding a premises that is compliant with building regulations in your area is to reach out to local councils. They maintain registers of available commercial property, so draft up your list of specifications and send them to trade associations or local Chamber of Commerce.
Choose Your Premises
There are a few things you should bear in mind when you begin to look at available site listings:
Location
The location of your premises plays a crucial role in the way your business is perceived.
At this stage, we recommend involving a professional advisor — surveyors can assess the condition of potential premises and give you an idea of their value. Always seek advice externally from the leaseholder to ensure impartiality.
Location can also attract the best employees, many of whom keep a close eye on where businesses are based to optimise their work-life balance.
Research other businesses in the local area — it might be a bad decision to choose a location near a competitor that sells the same products as you, but at a cheaper price, for example.
Accessibility
1 in 5 UK retail customers are not being reached because premises aren't disability-friendly. Simply factoring accessibility into your criteria could increase footfall in a brick-and-mortar business.
Accessibility also means choosing a location that is easy to reach for employees or customers who don't drive, so look out for transport links nearby.
Reputation of area
Reputation will give your business an edge over more established counterparts especially in small cities or towns where people have preconceived perceptions about a place. Make sure you research what locals think of the area.
Enterprise Zones boost local economies, offering tax concessions, infrastructure incentives and reduced regulations to attract investments and small businesses. Find and explore Enterprise Zones in your area at enterprisezones.communities.gov.uk
What to Consider When Purchasing the Lease
It's important to consider the pros and cons of purchasing a commercial lease before you commit long-term. Keeping a neutral mindset and considering all variables will help you find a premises that not only houses your business but takes care of the people in it.
Please note that our guidance does not constitute legal advice. To expand on these issues, we recommend seeking professional services from a property lawyer or financial advisor.
Ground Rent
Under the Law of Property Act 1925, ground rent is defined as the annual amount that you will pay the landlord to use their premises.
In the UK, commercial ground rent will usually range between 5-10% of the income generated from your business. If you fail to pay this, your landlord can take you to court, so it's worth asking about a ground rent review clause and when the next opportunity for review comes up. Most lenders require that rent is not reviewed more often than every 20 years, but there is opportunity to discuss prior to signing.
Consents
These can be seemingly small things that could have a huge impact on the success of your business. Consents tend to include permissions around hanging signs outside, changing the appearance of your shopfront, alcohol licenses and permissions to host events or large gatherings.
Lease administrator fees
An administration charge is any money the landlord demands from the leaseholder for granting approvals under the lease. The UK Department for Levelling Up, Housing & Communities outlines this as the provision of information or documents, for dealing with a failure by the leaseholder to pay ground rent, service charges or in connection with a breach of the lease. Be sure to allow for these costs in your budget ahead of signing your lease.
Pros and Cons of Purchasing a Commercial Leasehold
1. Flexibility
You will be free to relocate at the end of your lease if your business changes size or focus on the future.
When it comes to ground rent, arranging incremental rent reviews will give you a chance to terminate the lease or reduce costs if the premises isn't performing as it should be. This is completely up to the leaseholder, so there are no guarantees.
Don't be afraid to speak about changes to your lease with your leaseholder prior to signing because you won't have the chance once your name is on the dotted line.
2. Lower up-front costs
By renting your commercial property, you may find that much of the responsibility for maintenance and repairs falls to your landlord. Be sure to check your lease terms carefully upon signing to understand who the responsibility lies with.
3. Structural costs are the responsibility of the landowner
Be aware that when it comes to moving out, you may have to pay for certain repairs or return the property to the state it was in when you first rented it. The repairs you'll need to make are called 'dilapidations' and should be written in the lease.
4. Potential cost increases
Your landlord is allowed to increase your rent when it's reviewed, but at least you won't have a mortgage that's affected by interest rates. Also bear Council Tax costs in mind. Before signing any commercial lease, research tax bands on-location and be sure to note if any increases are scheduled. Search GOV.uk.
5. You don't have ownership of the property
However, if you decide you want to buy your premises, there is opportunity to negotiate a sales price. Again, this is a discussion between yourself and the leaseholder.
Financing Your First Business Lease with a Merchant Cash Advance
Here at 365 finance, we offer a merchant cash advance (MCA) service to help you stay on top of costing in your small business, especially if you process payments through a card machine (PDQ) and/or online payment system.
Unlike a traditional bank loan, there are no interest rates or fixed monthly payments to worry about. Instead, repayments are taken from a percentage of your debit and credit card payments.
This means repayments will follow the ups and downs of your business, easing financial stress — when you have a quiet period, repay less; when things pick up, repay more.
Discover more about how merchant cash advances can help you grow your business here and click to apply for your tailored quote from 365 finance today (this will not affect your credit score).
Contact us today to see how we can help your business reach its full potential.