365 finance First to Integrate with Fintech Revenue Data Platform groov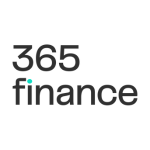 Written by Team 365 finance
365 finance has partnered with groov, a FinTech company which provides API access to data and revenue insights, enabling it to fully automate its SME lending offering.
The London-based lender is the first to partner with groov. The integration will enable 365 Business Finance to get real-time revenue-based information and insights on transactional sources of data for its clients.
We're excited about our new partnership with groov. In conjunction with our existing open banking technology, this gives us the ability to fully automate our offering, which ultimately means faster funding decisions for our clients. As a leader in revenue-based lending for UK SMEs, this is an important development in our fintech capabilities.
Andrew Raphaely , Managing Director, 365 finance
We're delighted to announce our partnership with 365, so soon after closing a seed funding round. It's an excellent proof point for our Connect and Insights API products. We look forward to powering automated lending for UK merchants through the combination of groov's data infrastructure and 365's in-house customer and risk solutions.
Mark Hazzard , CEO, groov
365 finance was recently named Business Lender of the Year at the British Business Awards, as well as Alternative SME Lender of the Year at the Lending Awards and SME Lender of the Year at the Credit Awards.