How to Safeguard Your Pub Business in Winter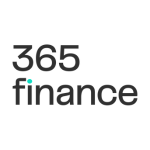 Written by Team 365 finance
While the effects of the post-COVID energy crisis have lessened during 2023, small businesses should still be wary of high electricity and heating prices as winter approaches. Hospitality businesses like pubs and restaurants should be particularly wary of rising costs — last August, The Guardian reported that 70% of pubs were not expected to survive the winter months.
While prices are unlikely to reach the highs of last year, it's still smart to take precautions. In this article, we will offer suggestions on ways to cut costs over winter, as well as methods for attracting new customers to increase revenue. We'll also provide an overview of the current state of energy prices, so you can better understand what might happen over the coming months.
The Energy Crisis: Predictions for Winter 2023
An overwhelming majority (96%) of UK-based small business owners are concerned about the lingering energy crisis. It's difficult to pin down exactly what factors are causing the skyrocketing electricity and heating prices over the last few years, though the most likely culprits are the aftereffects of COVID-19, the conflict in Ukraine, and global fuel shortages.
More pressing is the simple fact that with summer over, nights are getting longer and the weather is getting colder. This will create an increased demand for energy, which traditionally leads to a rise in prices. With energy costs already 50% higher than they were last March, this could be catastrophic for small businesses.
Despite prices being high overall, there is some good news. The energy price cap, set by Ofcom every three months, will be lowered from October to December. While usage still defines each company's overall energy bill, the lowered cap means the price per unit of energy will actually go down until the end of the year.
However, there is an expectation that prices might tick upwards again at the start of 2024, halfway through winter. This is the worst time for businesses to be afflicted by high energy prices, as consumer spending tends to drop in January after the peak shopping season over Christmas. So, pub businesses and similar hospitality companies should look into ways they can cut costs elsewhere over winter 2023-24.
Money-Saving Tips for Winter as a Pub Business
Prioritise Sustainability
When your main concern is energy costs, reducing your energy usage should be top of your priority list. While this does require some level of investment, it's very easy to pick and choose how much you're willing to spend on energy-saving devices.
For example, some solutions are completely free. Establishing firm rules for turning devices and lights off when not in use, reducing water consumption, and even simply shutting the doors to keep heat in can limit the amount you have to spend without costing you a penny.
Shutting the doors has a specific benefit for pubs: if cellar doors are left open, cold air escapes and warm air enters, causing excess frost on the evaporators. The only fix for this kind of build-up is a manual defrost, which involves switching machinery off for 24 hours (and therefore limiting your operations).
Spending a little more might mean replacing your lights with energy-saving LEDs, or even hooking your system up to programmable smart switches that you can set timers for via the related app. Finally, if you have a significant amount of money to spend on energy-saving features for your pub business, consider investing in energy efficient versions of your large appliances, such as fridges, freezers and ice makers.
Reduce Your Menu
Some of your items (both drinks and food) will vary in popularity. You may even have seasonal items that are only popular at certain times of the year. If you're struggling to manage high electricity and heating prices, cutting down your menu to only the most popular items can be a great way to save money.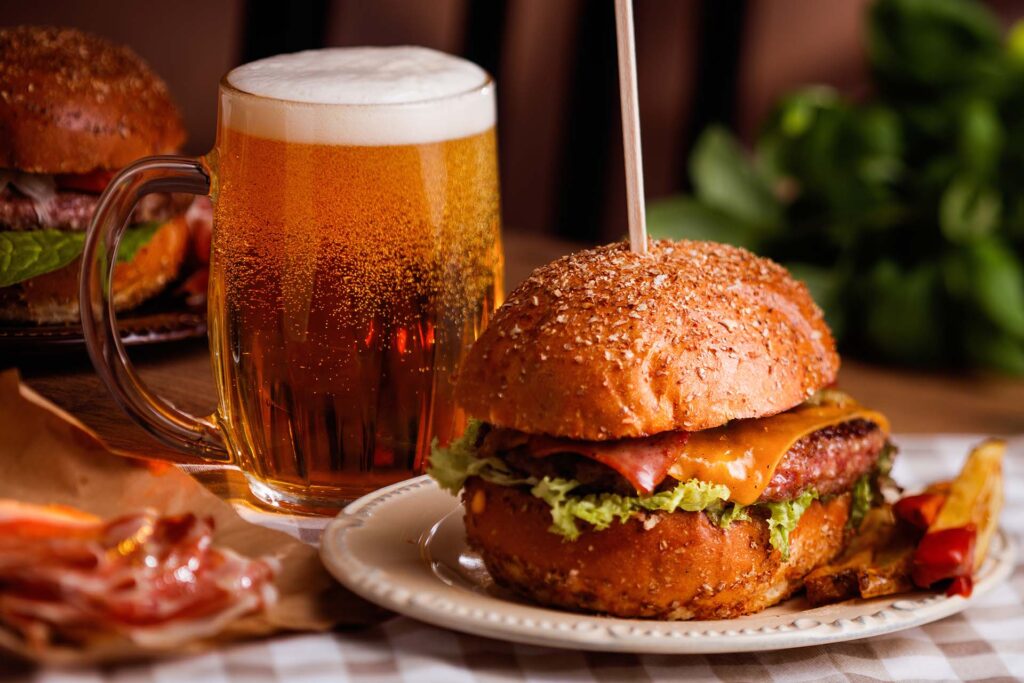 Understanding what's popular and what's not may take a bit of analysis. Checking through your sales figures and stock levels of different products can help you understand what customers have been buying recently, and what can safely be eliminated. If you don't have immediate access to these kinds of sales insights, use the upcoming month to closely examine what's popular among consumers and what isn't.
Similarly, instead of reducing the number of menu items, you may consider using lower-cost alternatives. While this may not be possible with alcoholic items (as the brand or quality of a particular product will be what attracts buyers), try it with more basic items like fruit juice or food ingredients.
Use Technology
Both of the suggestions we've provided above can be made more effective through the use of technology, specifically technology that provides information or analytics.
For example, you can track how effective a particular tactic is for reducing energy usage by having a smart meter installed. Alternatively, you might have software installed in your tills that makes it easier to extract data-based insights from your sales.
Pub-specific expenses like replacing or repairing taps and piping can be delayed or reduced through regular maintenance, something technology can also help with. Try using a productivity management app to schedule and delegate cleaning or maintenance tasks to your staff.
Cost-Effective Tips for Attracting New Customers to your Pub Over Winter
Happy Hours
A traditional tactic for bars and pub businesses to attract new customers, happy hours are a specific time of day when drinks are sold at a reduced price. The reduction might only apply to a specific kind of drink (usually high-cost items like cocktails) or might take the form of a special offer (such as a two-for-one deal on drinks).
Making sure people know that you're hosting a happy hour is the first step. The standard pub marketing tactics are great for this: signs outside, flyers, and of course social media posts. However, consistency is also key. Your happy hour may not be particularly well-attended the first time you hold it, but if you announce and then hold a happy hour every single week, you will organically grow your audience.
Happy hours (and similar price-reduction tactics) are especially effective in winter as consumers are likely reducing their spending, either so that they have more to spend on Christmas in December or when they're cutting down on luxuries in January and February.
Loyalty and Referral Programmes
While usually more common in cafes, loyalty programmes are equally at home in a pub's business plan. Strategies as simple as stamp cards to track how many visits a customer has made (with rewards for set numbers of stamps) can help drive repeat sales.
However, it may be most effective if your pub is going for the gastro format, simply because food service combined with a busy bar might eat into your staff's loyalty card handling time.
While app-based loyalty programmes do exist, they may be costly to invest in. Referral programmes offer a cheaper alternative. The most basic form of this strategy means handing out flyers to tables of patrons indicating a discount for the referred friend, and a code for the referred party to use. This tactic allows you to use already loyal customers to bring in more revenue, and costs nothing more than the price of the flyers and the discounted drinks (which should be covered by the increased business).
Partner with Other Local Businesses
Pubs won't be the only ones feeling the pinch this winter. Since other small businesses may also be struggling to keep up with high energy bills, consider joining forces to hold events that will boost both companies' revenue.
As a pub business, other food-based businesses (restaurants, butchers, bakeries, or even other pubs) are your best choice of allies, as their goods are likely already popular with your clientele, and will easily fit into your existing business plan. Consider using their goods as part of a special menu (available for a limited time) that you advertise on social media.
Keep your Pub Afloat with Help from 365 finance
365 finance can support your pub business in two key ways over winter. Firstly, our revenue-based finance can provide you with the necessary funds to cover heating prices and other energy bills, giving you the financial breathing room to continue your operations. Secondly, that same funding can be used to invest in any of the cost-cutting measures we've suggested above.
Revenue-based finance is an easily-accessed and highly flexible source of money for UK-based SMEs. After completing our short application process, you could be approved for funding within 24 hours.
At 365 finance, we can provide both long and short-term financial solutions, with revenue-based funding available from £10,000 to £400,000 in capital. Apply for funding today without affecting your credit score, or speak to our team to find out how we can help your business. To find out more, head to our website.