Mobile Food Trucks and Festivals: A How-To Guide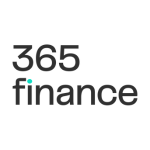 Written by Team 365 finance
Mobile food trucks are a growing industry. Following the disruption of the restaurant industry during the COVID-19 pandemic, outdoor alternatives like food trucks presented themselves as a pro social-distancing alternative. Although the primary effects of the pandemic have passed, food trucks have maintained their popularity, and annual revenue for the sector continues to increase.
The current demand for food truck options makes them a great business idea. If you've got experience in the catering industry — or simply a passion for cooking — learning how to set up a mobile food business could be a great way for you to spend your time in 2023.
In this article, we'll provide you with an overview of the mobile food truck industry, and offer advice on how to register and establish your food truck business. We'll also look at the recovering events industry, and how becoming a festival food truck offers a great opportunity to draw attention to your new enterprise.
Food Trucks and Festivals in 2023
When starting a new business venture, the best thing to start with is some market research, and food trucks are no different. Gaining context on the industry at large means you can learn about the potential longevity of your new business, or how competitive the market will be. To help, we've provided a brief overview of the mobile food truck industry.
To start, here are a few statistics from the 2022 Business Gateway Report on Street Food:
The independent food stall industry (including mobile food trucks) is worth around £1.2 billion (as of 2022), and is projected to continue to grow to £1.6 billion by 2027/28.
More specifically, the ethnic restaurant and takeaway market rose in 2022 to nearly £13 billion, putting it just short of its pre-COVID (2019) value.
The demand for new takeaway food services is highest among consumers aged 16-44 who are most likely to be interested in ordering ethnic takeaway food from a mobile food truck.
So, launching a food truck bears enormous prospective revenue potential. However, you may want to look for similar statistics for your region, as the demand for food trucks may not extend everywhere. While you can move to a new locale quite easily with a mobile food truck, there are costs attached, and doing so will cause issues with local authorities (as we'll discuss below).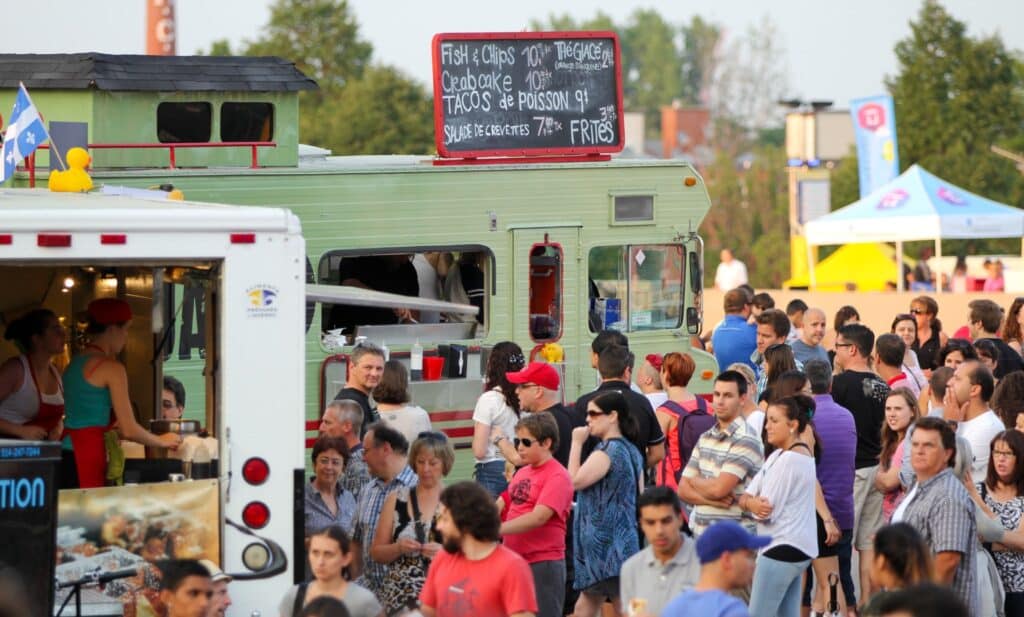 Setting Up a Food Truck Business: Rules and Regulations
While there are some specific rules when it comes to starting a mobile food truck business, much of the initial setup is identical to starting any other enterprise. For example, you'll need to:
Create a business plan, and a plan to secure funding.
Register your company name with Companies House.
Decide on a legal structure for your company (i.e. whether you're a sole trader, partnership, or limited company).
Research your tax liabilities (which will differ depending on the legal structure you chose).
Buy appropriate business insurance.
The steps above apply to any business. If you're wondering how to set up a mobile food business, you'll need to follow some additional steps:
Register with the local authority: Any food business needs to register with a local authority. This is why you may have difficulty relocating your mobile food truck — you would need to register with each local authority that you operate in.
Apply for relevant licences and permits: Depending on how and where your food truck operates, you may need permits for things like selling alcohol or serving food and drink outdoors. The UK Government License Finder is a helpful tool here.
Health Certificate: Check with the Food Standards Agency to find out exactly what you need to do to get your hygiene and safety certifications. These are a crucial legal requirement for a food business.
There are other additional (but optional) steps you can take, such as joining the Nationwide Caterers Association, or the NCASS. But the requirements listed above remain the essential tasks for setting up your mobile food business.
Getting Your Truck Ready
What sets your food business apart from a normal restaurant is, of course, your truck. However, the process of establishing a food truck is a little different than simply buying a van. In this section, we'll look at how to source a food truck and supply it properly to suit your catering needs.
If you're looking to buy a food truck, there are already several options out there. Buying a used truck means getting a better price: eBay has a whole section dedicated to secondhand mobile catering vans. If you're buying a used food truck, consider the cost of refurbishing and rebranding it first. Even if you get a great deal, making the vehicle ready for business could be unexpectedly expensive.
Buying a new truck means a higher price point, but the brand-new truck will last longer and may be of significantly better quality. If you're looking to buy a new truck, there is a range of specialist suppliers who can either build a truck from scratch or convert an existing vehicle. Make sure you research price points and the services offered before agreeing, as the costs may be considerable.
Something you may overlook if you're focusing on the "food" aspect of your van is that it still needs to be insured and taxed like any other vehicle. Ensure that tax and insurance are both accounted for before your van hits the road.
Supplying your truck will differ depending on the type of food you sell. Consider what ingredients you need, and how they should be stored. If you need specialised equipment to prepare your dishes, investigate the size of the equipment, as well as its power requirements. In addition, you'll also need to know how to source and pay for essentials like fuel, water, and electricity.
A final resource to organise is a method of accepting payment. While cash-only businesses do exist, a dependency on physical currency severely limits your market and disqualifies you from useful funding options like revenue-based finance. Be sure to sort out a payment solution, and acquire a small, portable card reader.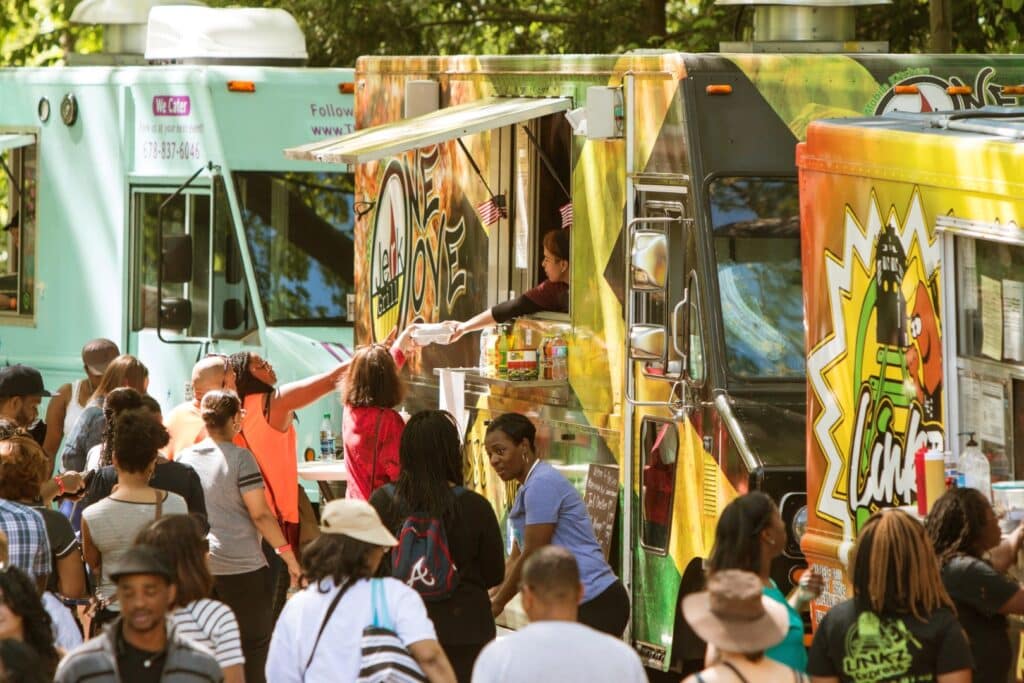 Bringing Your Truck to Festivals
Taking your mobile food truck to a large-scale festival can be immensely profitable, but a lot of preparation (and money) is required. You may want to serve food at smaller local events for a while before becoming a fully-fledged festival food truck.
Regardless of the size, there's a similar process for attending. As long as you've set up your business properly, the biggest thing to worry about is affording a pitch — this is where you'll set up during the festival.
Prices for pitches can vary considerably, from £500 at local events to £15,000 for festivals like Glastonbury. The pricing systems differ too, as some organisers ask for a flat fee while others take a percentage of your total profits on the day.
Be aware that competition for these pitches can be fierce, too. NCASS represents 6,000 of the UK's estimated 7,000 street food vendors, and reported that very few businesses manage to grab a spot at national festivals:
Glastonbury has 400 available pitches – only 7% of vendors nationwide would get a space there.
The Great British Food Festival has 100 pitches per event – only 2% of vendors would get a space there.
However, once you're in, you're almost guaranteed to profit, due to the sheer number of attendees. If you want to shoot for even greater success, consider doing some pre-festival marketing on social media, or contact event organisers to see if they are advertising food trucks on the festival's webpage.
Funding Your Food Truck with 365 Finance
While not a comprehensive guide, this article should help you understand how to set up a mobile food business successfully. Now you can take your culinary skills on the road as soon as possible. But if you're still uncertain or have concerns about how you'll fund your new festival food truck, 365 finance is here to help.
We offer fast access to revenue-based finance that can be spent on whatever you think is best for your business (but we've listed a few ideas to get you started here). Our Rev&U product is a revenue-based finance option, so a percentage of your monthly revenue is taken to repay the loan. This means you don't need to worry about affording payments at the end of every month.
At 365 finance, we can provide both long and short-term finance solutions, with revenue-based funding available from £10,000 to £400,000 in capital. Apply for funding today without affecting your credit score, or speak to our team to find out how we can help your business. To find out more, head to our website.