365 finance Opens New Office Following 150% Increase in Funding for London-Based SMEs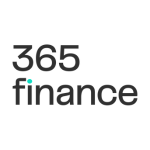 Written by Team 365 finance
Camden-based 365 finance has reported a 150% increase in the number of SMEs the funder has financed in London, over the last 12 months.
The award-winning lender funds businesses across the UK, with year-on-year growth in all regions. However, London remains the top location for 365 finance in terms of the volume of SMEs using its revenue-based finance to support with cash flow, expansion, staffing and stock.
With such an increase in demand for the fast and flexible funding that 365 finance offers, the company has increased its staffing number by 55% in the past year.
As a result of the expansion, the lender has doubled its office space in Camden, announcing the opening of its brand-new office, situated near Finchley Road. Local MP, Tulip Siddiq, officially opened the new office on Friday 28 April.
It has been an extremely busy time for us over the last year, and an honour to now have Tulip Siddiq officially open our new extended office in Camden. Such growth would, of course, not have been possible without the sheer dedication and hard work of the whole team at 365 finance.
Andrew Raphaely , Managing Director, 365 finance
365 finance offers qualifying SMEs between £10,000 to £400,000 in revenue-based finance, with funding approvals often within 24 hours.