365 finance Signs as Associate Partner to Crystal Palace FC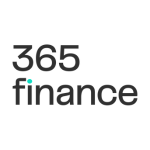 Written by Team 365 finance
London-based SME funder 365 finance has signed an all-new multi-year agreement to become an Associate Partner to Crystal Palace Football Club.
Including the remainder of the 2022/23 season, this ground-breaking partnership for 365 Business Finance means the company's branding will be visible to fans at Selhurst Park, for the first time, on Saturday 01 April as Crystal Palace takes on Leicester City.
Around 40% of our customers are in London and the South East, so this associate partnership with Crystal Palace enables us to reach many more of these businesses. It also gives us wider national exposure, using the power of Premier League football to increase awareness of our brand and service.
Andrew Raphaely , Managing Director, 365 finance
The associate partnership is being delivered by sports rights specialist Eleven Sports Media.
In addition to branding activation at Selhurst Park, the partnership gives 365 finance the opportunity to engage and partner with other businesses associated with Crystal Palace.
Offering revenue-based finance from £10,000 to £400,000, 365 finance is a direct financial provider funding SMEs across the UK, with no fixed payments or APR.