SME Funding Increases by 49% in Wales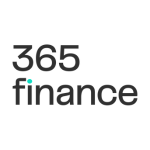 Written by Team 365 finance
London-based SME funder 365 finance has reported a 49% year-on-year increase in SME funding in Wales.
In addition, according to the latest data direct from the award-winning lender, businesses in Wales are on average obtaining 22% more in funding, compared to the previous year.
The biggest increase in demand for revenue-based finance, since last summer, has been within the hospitality sector in Wales. However, there has been a significant rise in the need for funding across all industries and SMEs. The top ten sectors in Wales applying for fast and flexible business finance, over the past 12 months, are:
Pubs and bars
Food retailers
Restaurants
Retailers
MOT garages
Entertainment and leisure
Hotels
Medical services
Online businesses
Hair and beauty
2022 was a challenging year for hospitality, with approximately 50 pubs closing across Wales. However, we have seen many pubs and bars in the country turn the situation around and thrive.

In the past six months in particular, we've seen a dramatic increase in the number of hospitality businesses seeking revenue-based finance to support their growth. The sector now accounts for 46% of our client base in Wales, with retail in second place at 33%.

It is really encouraging to see the hospitality sector bouncing back now, with business owners investing in their businesses' continued growth."
Andrew Raphaely , Managing Director, 365 finance
365 finance offers qualifying SMEs, from across the UK, a £10,000 to £400,000 merchant cash advance, with no fixed term, APR or admin fees. Funding approval is within 24 hours.