6 Spooktacular Halloween Business Ideas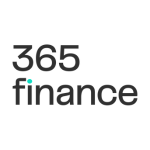 Written by Team 365 finance
Seasonal events are always an incredible opportunity for a business to attract new audiences and boost sales. Christmas should have a prominent place in any business calendar, but events like Halloween can also be hugely profitable — £687 million was spent on Halloween in 2022, and is expected to rise alongside the event's growing popularity.
In this article, we'll look at how your small business can make the most of Halloween. We'll share a variety of tips on how you can use the Halloween offers, decorations, and social media to boost your monthly revenue for October. We'll also look at how you can use revenue-based finance as a great source of funding for seasonal events and marketing.
1. Go One Step Beyond with Your Decorations
Decorating for Halloween is a great first step if you own a physical store or outlet — businesses like restaurants and hotels, where the customers' surroundings are a big part of the attraction, are particularly likely to benefit from Halloween decorations. In addition, basic decorations (fake cobwebs, pumpkins, and paper banners) are often fairly inexpensive.
However, it's important to take the time to decorate to the best of your abilities. While using inexpensive decorations is a great cost-saving measure, you'll need to make sure that the decorations don't look cheap or poorly thought-out. If you can afford to spend more on decorations, do so, but make sure that the expense will be balanced out by an increase in revenue.
Even if your business is exclusively online, you can still participate in the seasonal decorations. Those with a solid understanding of website design might be able to change the look of your home and product pages to give them a Halloween flair. You can also try swapping out your usual marketing images for spookier versions, or putting the links to your Halloween stock in a prominent place.
2. Host or Sponsor a Halloween Party
Halloween-themed events are immensely popular, and if you have the space and the means, hosting a Halloween party can be a profitable venture. While you'll need to make sure you market and plan out the event, picking a theme is easy: costume parties are the standard.
One of the benefits of Halloween is its universal appeal. Many different demographics take an interest, so you have a variety of audiences to choose from when planning a Halloween event. In the UK, the parents of children under 5 are the most likely group to spend money on Halloween (85% spent money on costumes, decorations, or sweets). The next most likely group was young millennials (people aged 25-30), 77% of which spent money on Halloween.
If you lack the space or the funds to host your own Halloween event, consider partnering with one or more of your fellow businesses to create a joint event. While one business provides the venue, another might provide food and drink, while a third puts on or pays for entertainment.
If there's already a large Halloween event that occurs in your local area, like a fair or a parade, consider applying to be a part of it. While mobile businesses like food trucks are best suited to these events, retail stores can try selling goods from temporary stalls.
3. Offer Branded Sweets
Advertising is everywhere these days. With such an extensive list of options for businesses to get their branding out into the world, it's no surprise that there are a few choices that align perfectly with Halloween.
There are a huge array of companies that offer personalised marketing materials, from hats and t-shirts to keychains and pens, which are typically given out at conventions or corporate events. To capitalise on the popular seasonal pastime of trick-or-treating, you might try ordering branded sweets.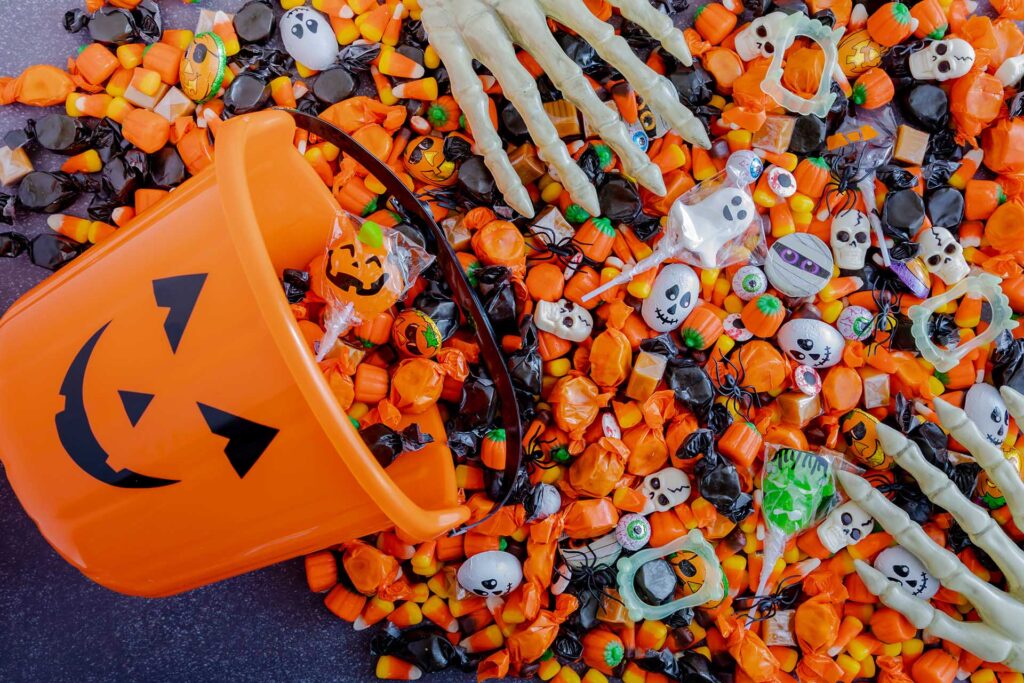 There are a number of businesses that offer this service: the Promotional Candy Company, allbranded, and GoPromotional are a few examples, but check with your existing supplier of branded materials and merchandise if they can provide you with sweets featuring your company logo or brand colours.
Once you have your branded sweets, you could sell it alongside your other products as part of your Halloween stock. This works particularly well if the design you provide to put on the sweets is Halloween-themed. Alternatively, you could hand out the sweets for free at Halloween events (such as the ones discussed above) as a marketing tool. However, take care to only offer the sweets for free if you can safely afford to.
4. Sell Halloween-Themed Products
Selling seasonal products is a great way to increase sales over October, and provides a way for you to access new markets that would not typically come to your store. There are two key factors if you want to try selling seasonal goods: choosing the product, and marketing.
Businesses that focus on homemade or handcrafted goods might have the easiest time offering Halloween-themed products, as they'll have complete control over the design. Other businesses may be limited by what their suppliers offer, what would be appropriate for their store to stock, and by what would appeal to their existing customers.
If your business sells a wide range of products, try to offer goods that will appeal to a wide range of customers. For instance, 25% of British households bought a pumpkin last Halloween, so selling pumpkins (or similar traditional decorations) will likely create at least a few extra sales.
The other factor to consider is marketing. This is particularly important if your business doesn't typically sell seasonal products, as customers may not know to look for your new Halloween stock if they don't expect it to be there. Social media is a great channel to advertise seasonal products, as it can be quickly displayed to a large number of people.
5. Attract New Customers with Halloween Offers
Applying discounts to certain products over Halloween can be an effective way to boost sales, particularly if combined with the practice of selling specific Halloween-themed products. Reducing the prices of your Halloween stock can help draw in crowds, but keep an eye on your profit margins — it's important to avoid setting your prices too low.
As a child-focused event, Halloween is a good excuse to have fun with the kind of offers you apply to your goods. Restaurants or service providers might offer a dress-up discount to customers that come in Halloween costumes. If you're invested in some branded sweets, you might offer it for free with purchases above a certain threshold.
Online businesses might tie their discount offers to social media posts or competitions: consider giving a small discount in exchange for a customer sharing one of your Halloween-themed social media posts.
6. Try Halloween-Themed Social Media Posts
Social media marketing is key to the success of any modern business. Seasonal events (such as Easter, Christmas, and Halloween) are phenomenal opportunities to try out new and interesting social media content, which helps draw attention to your brand.
If you've taken the opportunity to invest in any of the tactics we've suggested above (such as hosting Halloween parties or selling Halloween stock), then these should be your priority when it comes to social media marketing. Retail businesses should take advantage of the visual nature of platforms like Instagram and TikTok to display photos and videos of Halloween products or the decorations you've put up in your store.
Seasonal events also offer an opportunity to push for more engagement with your existing social media following. Try creating competitions and offer prizes for the winners — a good idea to start with is to put on a costume competition, with the best outfit winning discounts (or even free products).
Fund Your Happy Halloween with Rev&U
Most of the ideas we've suggested require some level of initial investment, but they all promise to make that money back with the increase in revenue the Halloween season brings. If you need some help funding your Halloween business ideas, consider revenue-based finance from 365 finance.
Revenue-based finance is an easily-accessed funding option for small businesses looking to immediately reinvest the cash they receive. Unlike a traditional bank loan, there are no limits or stipulations on what you can use the money for. Repayments are simple too: a percentage of your daily card transactions are used to pay back the funding, so you don't need to worry about making large repayments at the end of each month.
At 365 finance, we can provide both long and short-term financial solutions, with revenue-based funding available from £10,000 to £400,000 in capital. Apply for funding today without affecting your credit score, or speak to our team to find out how we can help your business. To find out more, head to our website.