Client Spotlight: Flowers by Michell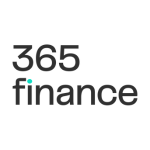 Written by Team 365 finance
In our latest client spotlight, we sit down with Michell Adams, owner of Flowers by Michelle, a family-owned florist in the UK that has grown from humble beginnings to become experts in floral event design. Michelle shares their success story and how 365 finance helped them expand their business. Small business owners, especially florists looking for funding, will find inspiration and useful insights. Watch now and see how Flowers by Michelle keeps blooming!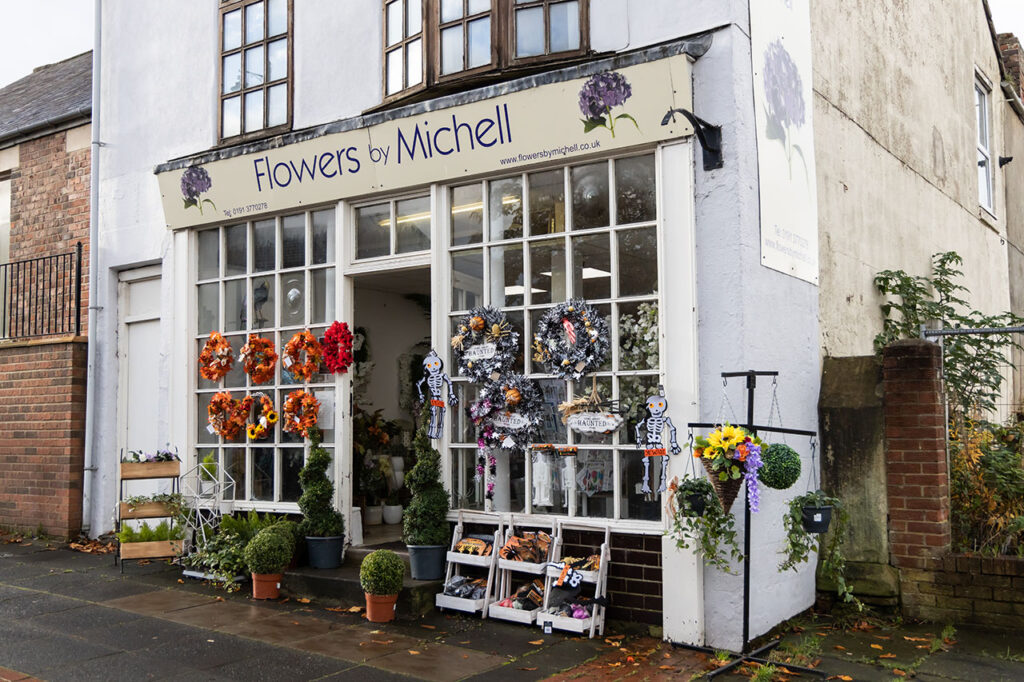 365 finance: Tell us a bit about Flowers by Michell
When we opened in 2007, Flowers by Michell was just starting off as a little company. There was only me, my mum, and dad working in the shop. We managed to employ one member of staff and then we thought "oh, it might be a year, it might be two years," and here we are 15 years later.
We don't just cover birthdays and anniversaries; we can cover decorating your house, decorating hotels, decorating gardens, and obviously our weddings as well. We stand out for our weddings, we've got a very good reputation.
365 finance: What makes Flowers by Michell unique?
We stand out in the way we can stock more variety: more variety of candles, of silk, of dried, of artificial, rather than just being a flower shop.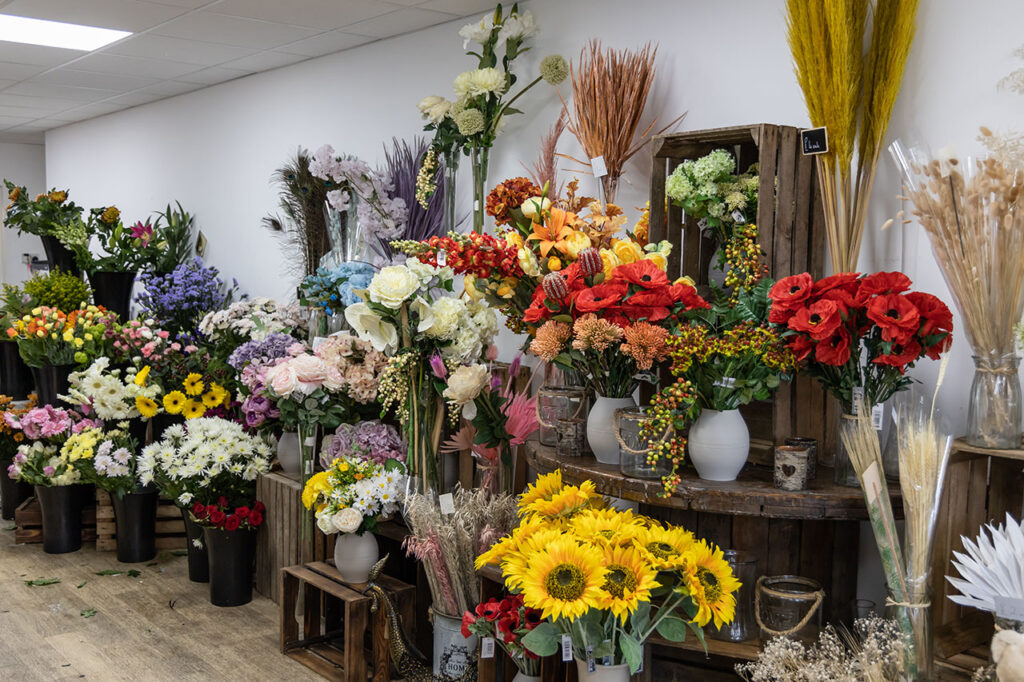 365 finance: What are your favourite events to do? Which products are your best sellers?
We love our funeral work. It's the last thing you can do for somebody in making it a special day rather than it being a sombre day.
I would say the most popular are the normal birthday/anniversary bouquets. "I'm sorry" bouquets we do a lot of as well. Aqua packs because there's no need to do anything with them, they're easy, men can even look after them when they buy them for their partners for the next day.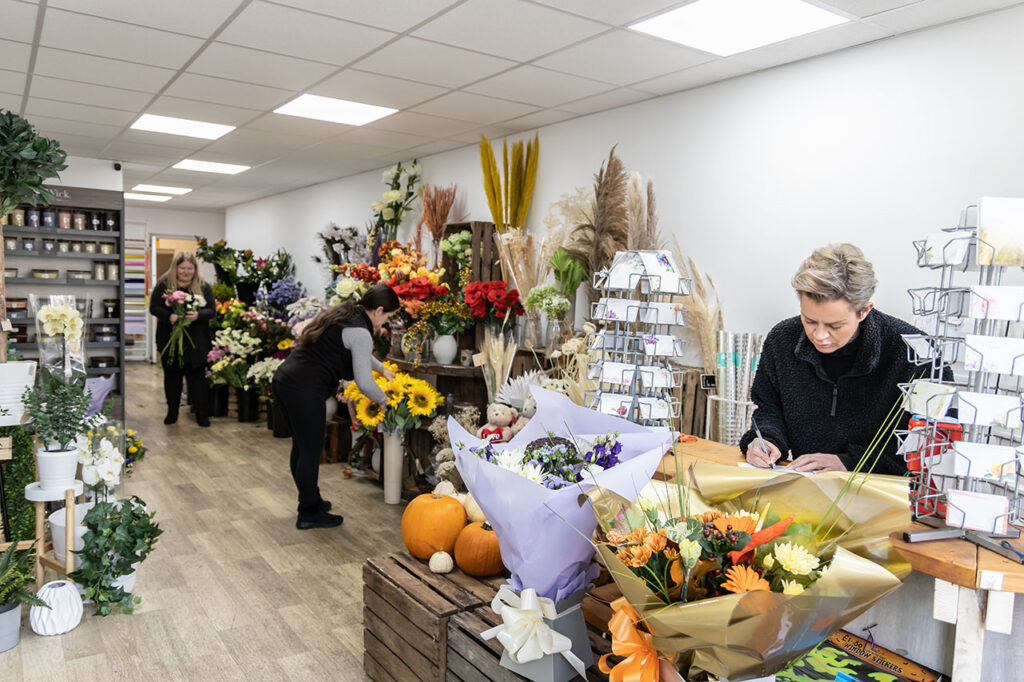 365 finance: How were you impacted by Covid?
Covid hit, which was massive for us, but instead of just pretending it wasn't happening and staying at home, I opened my shed up in my back garden. I put my phone on and I decided "right, I'm going to keep business going."
The flowers were still coming in from Holland and I had more work than I could cope with. My sister-in-law, Lindsay, who works for us as well, she opened her shed and started doing flowers in her shed. You get through the hard times, and you just have to keep going. Flowers by Michell is a brand that just keeps going even through the hard times.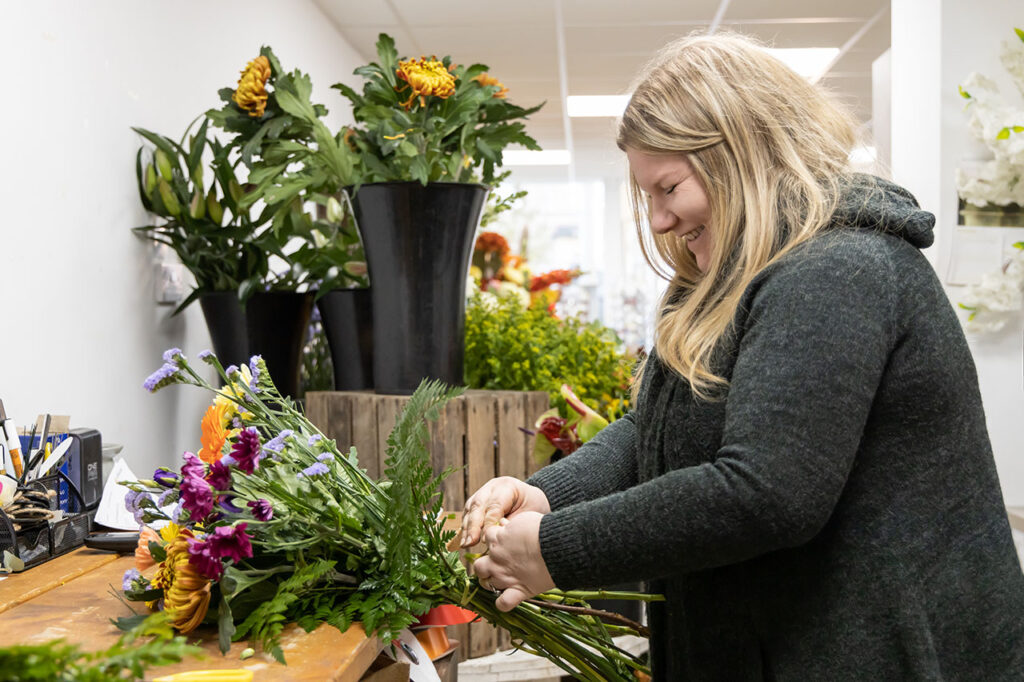 365 finance: How did you find the funding process with 365?
With 365 finance it was easy, it was so easy. When I first rang up I thought it would be like every other finance where they would need this and that, and they would need everything and take weeks to process, but with 365 finance it was easy. I rang up one day I sent over the documents they needed, and about 48 hours after I had the finance in my bank account so I could do what I needed to do with it.
They're always nice and welcoming, whenever I have a chat with them on the phone we always have a little bit of a laugh and if I'm stuck with anything – I'm not very good with computers – so if I have to send anything over to them, they make it really easy and they help me a lot with it so 365 is reliable, fast, and reassuring.