How to run a successful cafe in the UK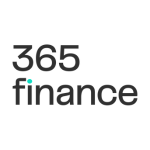 Written by Team 365 finance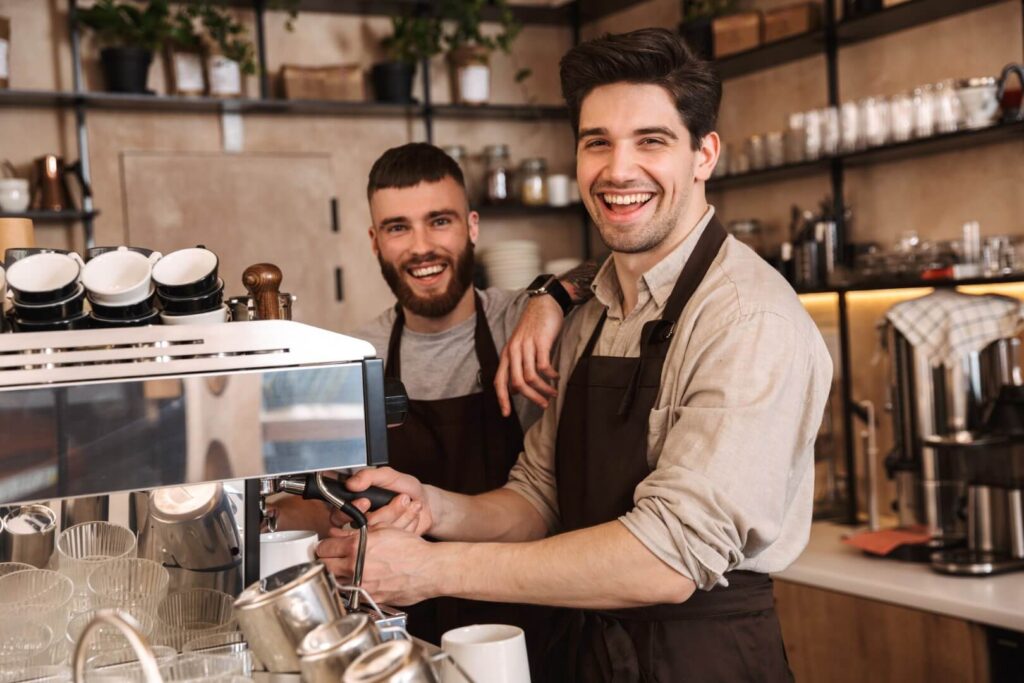 Recent studies show that coffee ties with tea as the UK's most consumed drink, with 70% of coffee drinkers enjoying at least two cups (or more) a day.
This daily customer need has boosted growth of the UK's cafe market — which is currently valued at £4.4 billion — by 43% over the last 12 months. This is an impressive 87% gain on pre-pandemic market value.
While the popularity of coffee remains consistent, the coffee shop industry is ever-changing. If you own a cafe and want to cater to changing markets and consumer priorities, it's time to innovate.
Our quick guide to running a successful cafe will give you the tools you need to stay ahead of competition.
Continue reading to discover how to remain distinctive in this ever-growing market — and how you can avoid hitting a funding wall with alternative finance from 365 finance.
Location, location, location
Location matters. If you're a cafe owner looking to maximise footfall you should consider:
The size of your premises
It's important to plan for the future. To allow growth, make sure your floor space can accommodate unique bonus experiences for customers. E.g. events, masterclasses and additional upstairs seating.
Reputation and demographic
Setting up shop in the right place can:
Attract employees— inner city spots offer a wider talent pool.
Impact your sales prices— you can charge more in affluent areas.
Expand your demographic— the success of your cafe depends on your demographic. If there are a lot of families in your area, make room for prams and offer fun drinks for children. Young professionals are looking for quick and easy service, so offer takeaways. Students will need space to study, so why not give them discounts?
Competitors
Are there other cafes in your area? What services do you provide that they do not? It's important to build your brand around your unique selling points (USPs) so do some research and identify where you can outperform your competitors.
Accessibility
Are there transport links nearby? Can wheelchair users enter the building easily? Make sure you provide disabled toilets and plenty of floorspace to move tables to accommodate prams and wheelchairs.
Online marketing
Strengthening your brand identity online is an easy way to build trust among your customer base. Good online branding can entice people to visit, spend money and recommend your cafe to their friends.
Concept, branding and design on your website
Bring in graphic designers to create a logo and build a website.
List your coffee vendors.
Share your origin story.
Post your menus and deals.
Share notifications about changes in the business.
Post videos showing the baristas at work and interacting with happy customers.

Strengthening social media presence
Boost customer engagement through polls and question-answer sessions on Instagram and Twitter.
Create company-specific hashtags.
Post behind-the-scenes reels or short videos.
Hold social media campaigns to boost brand awareness.
Create a Google Business Profile
Utilising a Google Business Profile is your key to understanding the search habits and demands of your customers. Keep up with Google's news as they start encouraging people to manage their Business Profile on the Google maps app or Google's business profile website. In these apps, you can monitor:
Search habits:What questions are your prospective customers asking Google?
Visitor demographic:What are your users' gender, location, age-range and interests?
Engagement and traffic: How many people visit and interact with your website on a daily/weekly/monthly basis? Where are your website users coming from?
Click-through rates: Used to measure the success of your advertising campaigns by counting the number of users who see your ad or free product listing and click on it
Investing time into strengthening your brand across all online platforms will keep your customers loyal long-term. Continue reading to find out how to boost customer loyalty.
Customer loyalty
Creating brand loyalty encourages returning customers whether because of potential perks or because they've developed an increased appreciation for your service.
76% of consumers say they would buy from a brand they feel connected to. 57% say they are more likely to increase how much they spend with a brand when they feel informed about loyalty schemes, benefits and changes in the business.
Ultimately, it's all about adding value to the customer experience. Customer loyalty allows for the growth of a business through the money they spend, the feedback they provide and 'word-of-mouth' promotion.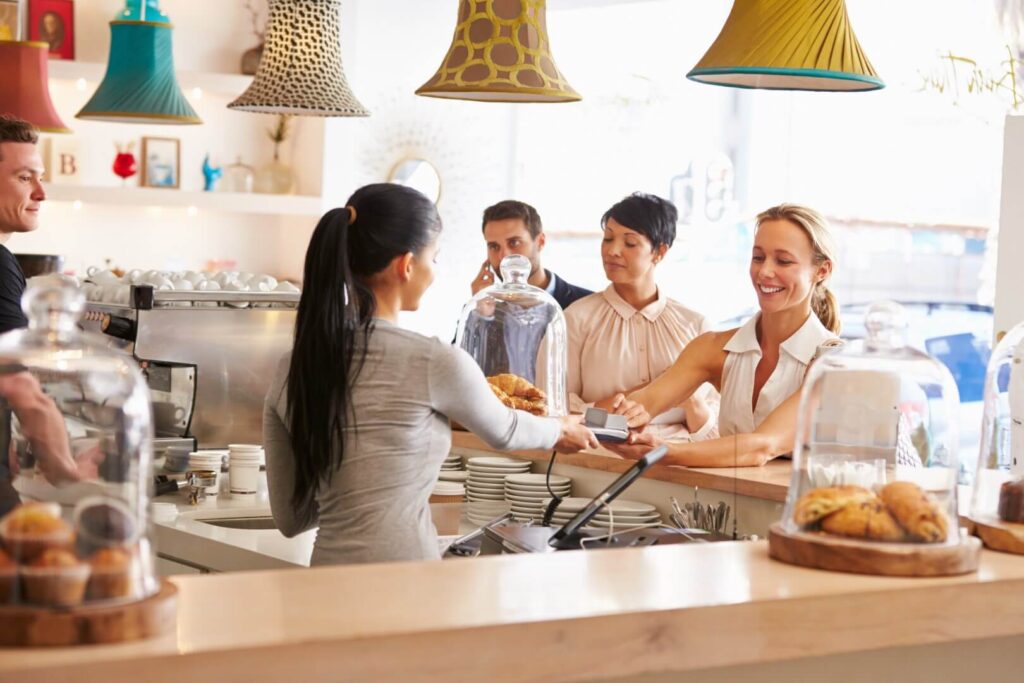 Bring added value to your customers by:
Introducing loyalty schemes: 58%of consumers visit cafes or retail businesses whose loyalty programs offer monthly benefits.
Newsletter gifts: Vouchers or free coffees each month.
Loyalty cards: For every five coffees bought, customers get one for free.
Referrals: A customer wins a coffee voucher when they refer a friend.
Special benefits: Design 'bonus services' that are saved specifically for returning customers. For example, coffee masterclasses or social gatherings.
Create events and/or community groups: Create a friendly place to share updates about your cafe, build a community with other local business owners and host 'after hours' events. Read our article The Power of Local Community to learn more about the benefits of building a community.
Create a cause
81% of people prefer to buy from sustainable sellers, so why not support a local charity or environmental fund?
Working with independent vendors and making a pledge to do something good with the money you generate shows you care about the impact of your business. Simple things like planting trees, funding regenerative projects in areas of poverty, and raising money for war aid can boost customer loyalty and increase revenue.
Creating and supporting causes proves your commitment to delivering positive social and environmental benefits, alongside financial returns. You can attract impact investment opportunities, which allow investors to help you further develop products and services that make positive change.
Take inspiration from companies like Social Bite who launched a 'Pay it Forward' scheme that gives customers the opportunity to buy a coffee, lunch or even a bed for people who are homeless.
365 finance can help you reach your business goals
Prepare your coffee shop business for the year ahead with our revenue-based financing tools. We can offer anything from £10,000 to £400,000 in capital.
Apply for funding today without affecting your credit score or speak to our team to find out how we can help your business.
To find out more, head to our website.