Marketing Guide for Boutique Hotels and B&Bs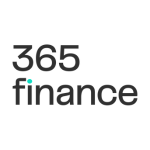 Written by Team 365 finance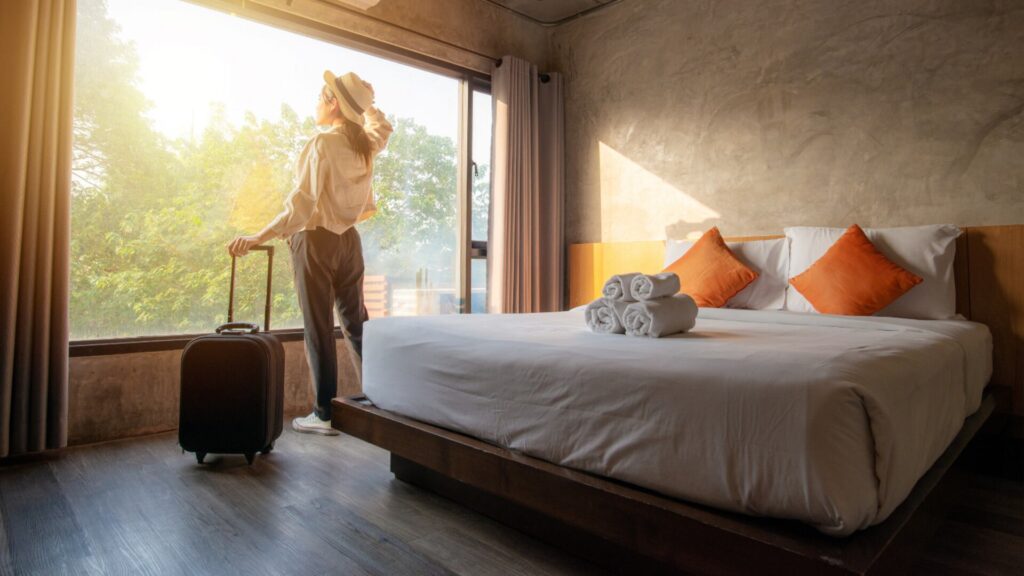 Whether you're a tiny B&B with a couple of rooms or a medium-sized hotel business with a handful of regional branches, competing with the big players can be tough — especially in a post-pandemic market.
In the second quarter of 2020, there was a 97% decrease in passenger arrivals to the UK compared to the same period in 2019. People are cautiously adapting to restrictions on movement and travel — and the ripple effect of those restrictions continues to haunt hotels and B&Bs up and down the country.
But times are changing. VisitBritain forecasts a more positive view for tourism in 2022, predicting that inbound visits to the UK will accumulate £21.1 million, whilst spending will reach a further £16.9 billion.
Visitor numbers, relative to pre-COVID-19 baseline levels, are expected to increase slowly in the spring and more substantially in the summer as traveller confidence returns.
Bringing customers into your boutique hotel or B&B during turbulent times isn't as difficult as it may first appear. Filling your bookings calendar, welcoming people through your doors and keeping them happy starts with a winning marketing strategy.
In an age of Instagram, Google and Facebook reviews, the traditional 'rulebook' for marketing your SME is constantly changing. Today's businesses must compete against fierce local rivalries and battle deep-pocketed hospitality chains.
Here at 365 Finance, we've seen a 103% year-on-year growth in hotelier customers over the last 12 months. As one of our favourite industries, we're proud to support hotel and B&B owners across the UK.
To help you compete, we've created this essential marketing guide, complete with practical advice on how to strengthen your marketing strategy — it will give you the tools you need to make the most of the spring and summer holiday seasons this year.
How to Market a Hotel or B&B for Spring and Summer in the UK
There are several ways that boutique hotels and B&Bs can set themselves apart. In a competitive market, it comes down to making the most of the resources you have at your disposal.
Your best bet is focussing on providing your guests with top-tier customer service, transparent communication (for example, sharing your COVID-19 cleaning processes) and using social media to boost your presence online.
Keep reading to find out why building trust and security in your business and harnessing the power of online media are your keys to a fruitful travel season.
Build Trust and Security
The hotel industry must go above and beyond to imbue trust and security during peak travel seasons in 2022. For many people, spring and summer will be the first time they have taken a holiday since the pandemic started, so building a positive and communicative culture in your business is essential.
45% of potential holidaymakers admit that their decision to avoid spending time in a hotel was negatively influenced by simple things like using unfamiliar toilets and sleeping with previously used bed sheets.
As an SME owner, you're asking potential guests to trust that you have done all you can to ensure a clean and safe environment for their stay. With 81% of consumers saying that trust is a deal breaker in their buying decision, it's crucial that you find ways to preserve customer confidence.
What can you do to help reassure holidaymakers that your brand can be relied upon?
Essentially, it's about honing your customer services to nurture a feeling of trust between customer and business owner. Providing clear communication across all your digital platforms is the perfect place to start.
1. Promote COVID-19 Safety
Transparency is key when it comes to building trust and security with customers. Updating your website to include a COVID-19 statement and listing all security and hygiene methods you're implementing will convey that you're treating the pandemic seriously and that you care about the safety of your guests.
2. Communicate with Customers
If you have a newsletter, include updates and links to your COVID-19 landing page and any relevant government sources. Sharing updates will show that you're engaged in the ever-changing standards and doing all you can to uphold them.
If you don't issue a newsletter, make the effort to send an email to your database of guests, both past and present, to acknowledge how you're addressing the pandemic. The aim is to alleviate concerns they might have.
(In a post-pandemic era, communication is key: imbue trust in your customers by communicating your COVID-19 policies and flexible cancellation and rebooking policies.)
3. Discounts, Vouchers, and Loyalty Cards
Vouchers and loyalty cards are powerful tools to entice new customers and encourage repeat visits.
Offer discounts with generous time limits, so guests can trust that they will get their holiday — even if the threat of restrictions thwarts their plans.
Sometimes, just knowing that you can utilise a discount for a night or two out of town at any time (subject to availability, of course) promotes increased purchases and trust in your brand. Most importantly, it reinforces the message that you care about your guests' concerns.
Ultimately, the goal is to not only keep your customers happy but save you any losses in the long run, too.
4. Offer Flexible Cancellation and Rebooking Policies
The easiest route to gain a customer's trust is clearly communicating flexible cancellation and rebooking policies.
Cancellations are an unavoidable part of hospitality. No matter how much your guests plan their trip, any number of unexpected events can end up affecting their bookings. When that happens, it's important that they know what to expect.
Even before the pandemic, the demands and desires of holidaymakers were shifting towards greater flexibility. For example, a study from 2018 showed that 37% of people were actively seeking more autonomy and flexibility during booking and cancellation processes.
In 2021, "Hotel cancellation policy" was Googled, on average, 3,000 times each month. It's clear that to feel comfortable handing money over to hotels and B&Bs, customers need a fallback; they need to feel safe in the knowledge that should they fall sick, or another COVID-19 crisis hit, they won't be out of pocket or out of a holiday.
List on Google My Business
Google My Business is a free internet-based service designed to help promote local businesses online. Creating, verifying, and properly optimising your Google My Business account is an essential marketing tool.
eCommerce adoption and the need for online engagement will continue to accelerate in 2022. People want to socialise with brands on their terms and are looking for unique and streamlined ways to do it.
The Google Business Profile you create in-app is what appears when a user searches for 'B&Bs near me' or 'Hotels in Oxford'. The more information you share in your profile, the higher your search ranking will be.
At the very least, you should include your opening hours, contact details, directions to your establishment(s), links to your website and social media, as well as customer reviews.
You will have seen these before! After you hit enter on your Google search, a pop-up section appears, listing all hotels and B&Bs in the local area. Often, you will see each business pinned on a map with contact details and links to TripAdvisor where relevant.
Google My Business also gives you easy access to insights, which will help you understand your customers' habits and tailor the content on your website to match. You can view:
– Search habits: what questions are your prospective customers asking Google?
– Visitor demographics: what is your customers' location, age-range, interests?
– Engagement and traffic: how many people visit and interact with your website on a daily/weekly/monthly basis? Where are your website users coming from?
– Click-through rates: used to measure the success of your advertising campaigns by counting the number of users who see your ad or free product listing and click on it.
Keep Your Website Updated
Your website is the most important gateway to your hotel or B&B business.
Always ensure your website copy is up to date for the current calendar year! Taking time to refine the design and content on your website will maximise your chances of converting curious internet browsers into paying customers.
Ensure your website is easy to navigate by including inbound links to menus, events pages, social media channels and booking forms. Add character to your site with an About Us page — people love a success story!
Why not share your chef's fresh menu for the season? Maybe include the seasonal ales you have on tap or provide a list of local independent shops and markets to visit.
Anything that gives your hotel or B&B personality should be on your website — this is what will set you apart from larger brands.
Harness the Power of Social Media
The impact of COVID-19 continues to change our relationship with the internet and means of communication.
In 2021, Ofcom revealed that the average UK adult spent a record high of 4 hours online per day. Social media can seem intimidating for an independent business, but platforms like Instagram, Twitter, Facebook and TikTok are the best free digital marketing tools out there.
Human beings can process images and video up to 60 thousand times faster than words, so it makes sense that image-based social media posts garner twice the engagement of those without.
Find Your Ideal Micro-Influencer 
An influencer's Instagram page is basically a billboard for brands — the bigger the billboard, the higher the costs.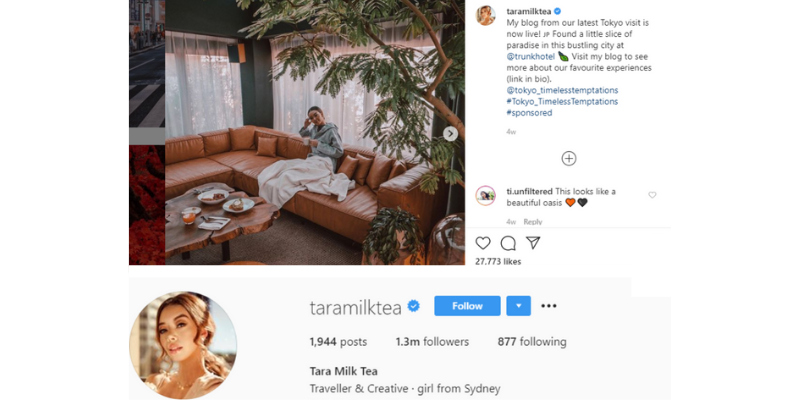 (@taramilktea is a social media influencer on Instagram that focuses on travel, promoting destinations and hotels. Notice the #sponsored hashtag, informing her followers this is a sponsored post.)
Save money by reaching out to micro-influencers who have between 1,000 and 10,000 followers. Smaller influencers are generally happier to swap their time for a free experience without the need for further payment.
Ask them to endorse your brand by inviting them for a free night's stay or exclusive meal. Get them to post about their experience and use their channels to promote your business.
Supplying your micro-influencer with exclusive codes to share on their pages will also increase referrals from social media to your website and in turn, boost your number of bookings.
It's Time to Embrace the Power of Video Marketing
TikTok has the highest social media engagement rates per post and is predicted to reach 755 million monthly users in 2022. Instagram users post between 5 and 7 video Reels per day on average and roughly 100 million people are tuning into Instagram live streams every day.
The key to success while using video sharing platforms as a tourism marketing tool is knowing your target groups and tailoring the content accordingly.
As a small hotel or B&B, try posting a virtual tour of your premises on TikTok, or answering FAQs during a Facebook Livestream. Sharing photos of your staff on Instagram adds personality to your brand and making announcements on Twitter keeps your customers in-the-loop.
Promote Photo Opportunities
Humans are visual creatures, so it's important that hotel and B&B owners make the most of visual marketing. MDG Advertising found that 60% of people are more likely to consider buying a product or hiring a service that has an image in search results.
('Selfie-ready' mirrors at the ME London Hotel on the Strand offer great photo opportunities, which helps boost the hotel's brand awareness on social media.)
Staging 'Instagrammable' shots around your hotel or B&B is a quick and easy way to boost your visibility online. As the second most-used social media app in the world, Instagram boasts 1.2 billion monthly active users — 28.4 million of which are from the UK.
The hashtag #food appears on 250 million posts every month. If you serve quintessential British breakfasts in your B&B, this is your chance to shine.
Lay tables with colourful cloths and napkins; add candles or a pot of flowers for ambiance; place a book by a British author on the table and design name cards for each guest — they won't be able to resist taking a snap and posting on Instagram!
You can also create special hashtags for guests to use, which quickly builds a bank of new images to promote yourself in future. Social media users add hashtags to link their posts with trending topics and to stay in the loop with the hottest trends.
Try to get creative with your hashtags to create a fun and unique slogan that fits with your overall brand vision.
Think Locally
SMEs in the travel industry are still reaping the benefits of the staycation boom. 45% of Brits are planning a holiday at home this summer with Cornwall, Devon, and ­Blackpool among the favourites. Why not consider setting up a new page on your website tailored to domestic travellers? You can include transport links, in-the-know tour guides and even things like car rental services in the area.
One of the main advantages that small family-run businesses have over huge chains in this climate is intimacy with the local community — you aren't just selling your establishment, you're selling an experience.
Data from the YouGov COVID-19 Tracker revealed that 62% of people say they will continue to support local businesses or buy local produce in 2022.
Building a strong rapport with locals and integrating with the community is a powerful way to boost customer loyalty and assert yourself as a household name. Whether it's hosting coffee mornings for parents or hiring your premises out for free to host charity events, building a sense of community around your business is a winning strategy.
Create a Consistent Brand
Standardising your website layout will push your brand image. Select a consistent colour palette to create familiarity and design impactful logos to develop recognisable visuals.
Creating a standalone landing page on your website for COVID-19-related announcements is particularly valuable. Here, you can share any new government guidelines and illustrate how you plan on following them in your hotel or B&B. You can also include specific FAQs, comment sections and Contact Us boxes to encourage further engagement.
Having a section on your website dedicated to answering questions will make your potential guests feel heard and valued — not just as customers, but as people.
Combine the above and soon, your colours, design and logo will be associated with top-quality and trustworthy services.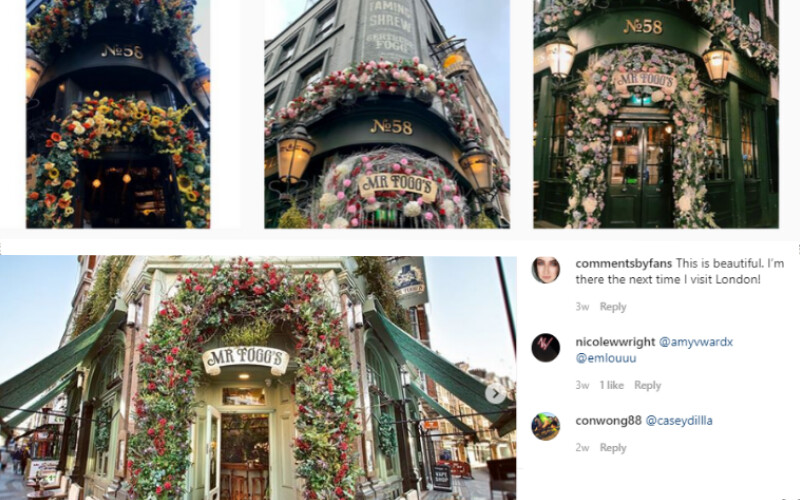 (We love the iconic floral patterns used by Mr Fogg Tavern, which are splashed across Instagram – a simple but effective way to entice new customers, showcasing how promoting photo opportunities can help brand awareness.)
Learn From the Competition
As the old saying goes, "if you can't beat them, join them." Learning from your competitors and adapting your marketing practises to align with local rivals can be a powerful way to tune your strategy and focus resources in the right areas. Think:
– What are other hospitality businesses in the area doing to set themselves apart?
– Can you adapt what worked for them into your own boutique hotel marketing plan?
– Are there any mistakes similar businesses have made that you can avoid?
If you notice that your main competitor is attracting customers with a new promotion, think about how the tables could be turned by implementing similar promotions of your own.
Similarly, your competitors are the perfect testing ground to see whether ambitious ideas are worth trying yourself. Instead of investing in a marketing campaign that could back-fire, let your rivals do all the risky business for you.
Launch Your Boutique Hotel Marketing Plan with a Little Help from 365 Finance
Implementing strategic online marketing ideas into your business takes time, money, and resources. 365 Finance is a direct financial provider, offering a revenue finance service to small and medium-sized businesses across the UK.
If you process payments through a card machine (PDQ) and/or online, our revenue financing can offer between £10,000 to £400,000 in unsecured business funding for UK hotels and B&Bs — without APRs, hidden costs, or fixed monthly payments.
Instead, repayments are taken from a percentage of your debit and credit card payments, so you pay us back when your business does well.
Contact us today to reach your business's full potential.