Partner Offer: How Clover Can Help Your Business Thrive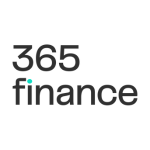 Written by Team 365 finance
We have partnered with Clover to provide a limited-time offer for new clients. If you don't yet take card payments or are looking to switch providers, there has never been a better time to make that move.
– Six months device rental for just £1 per month
– Up to £1,000 towards cancellation fees when you switch from your current provider
– No minimum monthly charges for transactions
– No PCI fees
– Give customers more ways to pay
– Streamline your payment processing
Whether you take payments face-to-face, by phone, or online – Clover has a range of payment processing options to help you.
To get started, request a callback from Clover today