Peak Summer Season Sale Opportunities: August Bank Holiday and Beyond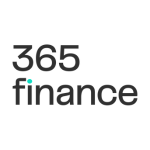 Written by Team 365 finance
Peak summer season is almost over, but that doesn't mean your sales have to be over. With some planning and well-timed investment, you can find ways to grow your business year-round. That's why, in this article, we're looking at growth opportunities that you can take advantage of into the late summer and early autumn season.
We'll consider some transport and road usage trends as well as various peak summer-season sales opportunities that you should take note of. Read on to learn more and discover ways to extend your sales period to grow your business year-round.
Peak Summer-Season Sales Opportunities
Domestic Tourism and Travel
Official data from the Department for Transport shows that the peak summer season – July, August, September – has some of the highest rates of road usage across the UK. Similar trends can also be seen in passenger rail usage. This spells good news for UK businesses looking to capitalise on the tail end of summer spending.
During this time, families and friends take trips to caravan parks, beaches, lodges and campsites up and down the country to enjoy the last of the sunshine while it lasts. In fact, the 'Staycation' has become one of the most popular holiday styles over the last few years.
As of late 2022, one-in-five Britons had been camping or caravanning in the last two years – many for the first time. Interestingly, the trend doesn't seem to be a short-term behavioural shift. Recently, the total number of camping and caravanning trips returned to pre-pandemic levels, reaching 16.7 million and nearly a third of adults said they were more likely to consider a camping/caravanning holiday than before the pandemic.
Similar data from GoCompare found that a range of factors are prompting people to consider weekend trips and staycations, including affordability and air travel uncertainty. As a result, people are exploring options closer to home, with popular destinations spanning the length and breadth of the UK. These include the Scottish Highlands, Cornwall, Cumbria, North Wales as well as popular cities like London, Cardiff, Edinburgh and more.
Consumer spending behaviours during this period show interesting patterns, too. While the length of holidays remain roughly the same on average across the peak summer season (~4 days per trip), spending sharply rises. According to the Great Britain Tourism Survey, average spend per trip rises from £265-£275 in June-July to a whopping £345 in August and remains above £300 until October. This suggests that consumers are willing to pay a premium to sneak in one last trip before the seasons change.
August Bank Holidays and the Back-to-School Rush
Bank holidays are always a welcome boon to the retail and hospitality sector, but preparation is essential. Bank holidays vary slightly across the UK, with the Summer Bank Holiday occurring across the four nations on the dates below:
England, Wales and Northern Ireland: 28 August
Scotland: 7 August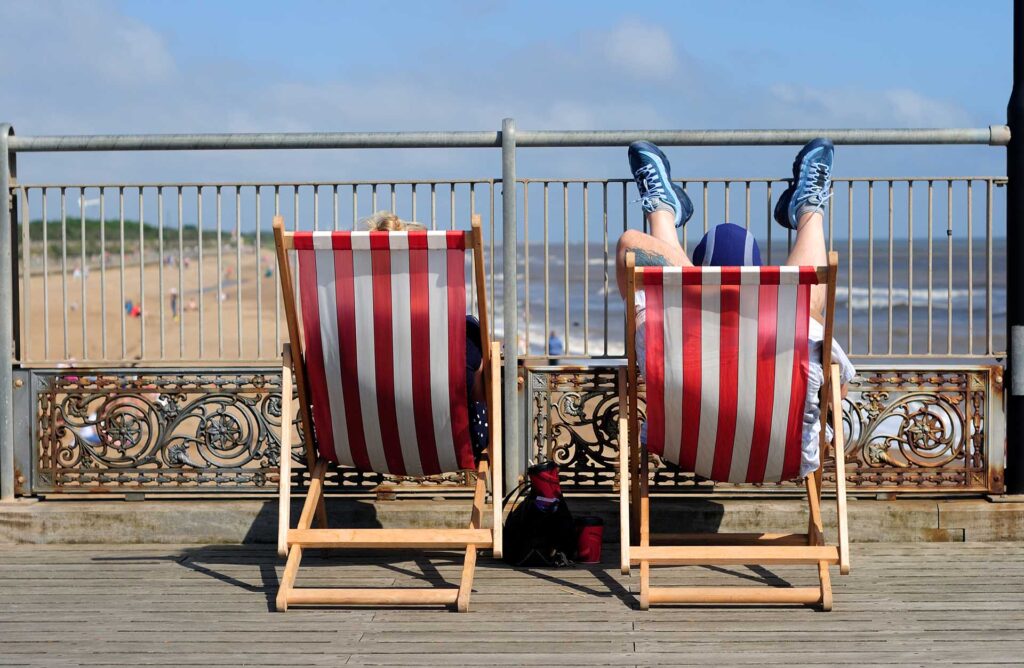 Barclays data showed that year-on-year consumer card spending grew 4.7% last August – much better than the 4.3% growth of April-May from this year. However, when we look at sectors individually, we see some interesting results.
While retail and clothing spending figures declined slightly (1-2%), the number of transactions grew by 4.4%. This suggests that consumers were still spending, but they weren't as willing to splurge for seasonal clothing items so close to the autumn. In contrast, restaurants, pubs and clubs saw 6-8% rises in spending as Brits made the most of the sunny weather. Similarly, the leisure sector was the stand-out performer during this period, enjoying a whopping 18% spending growth.
This year, we should expect consumer spending to largely mirror last year's trends mentioned above. Figures from the Office for National Statistics figures show that consumer prices index inflation fell to 8.7% in April, down from the +10% highs seen since late 2022. What's more, the Bank of England expects inflation to decline further to ~5% by the end of this year. So, consumer confidence should slowly return, meaning people will feel more willing to spend.
Of course, August is also when families prepare for the school term. Similar to bank holidays, families often venture to retail parks and town centres to buy essentials for the academic year ahead (and maybe some food and drink as a treat!). This means you could see increased footfall as parents and carers look to buy uniforms, stationery, shoes and more.
College and university students also offer some peak summer sales opportunities. First-time students often buy new clothes, electronics and kitchenware, meaning there are opportunities galore for retailers during the back-to-school season. However, there are slight variations in when the term begins for UK universities, so you may want to check the academic calendar of your local institution to help you plan with more confidence.
Maintenance Services
If you're the handy type, you'll know that winter prep is an important part of the homeowner's calendar. So, as the peak summer season gives way to dark, wet and cold nights, it could be worth marketing your maintenance services once more for any odd jobs that people haven't quite gotten around to. Everything from landscape gardening, pool cleaning, general household repairs, painting and more are all up for grabs, so even if it's outside your core services, diversifying can be a great money marker.
Doing so could be more important than ever. The UK housing market is currently experiencing a cooling-off period, but the recent property highs revealed some interesting behavioural trends. With the rise of working from home, more space (particularly garden space) became a top priority for buyers. Similarly, consumer spending on gardening goods has risen sharply in the last few years. So, it's highly likely that there are plenty of new and existing homeowners who need a little extra hand with last-minute maintenance tasks to lock in their property value.
What to Do in Between Seasonal Peaks in Trading
As trading winds down after the peak summer season, it's important to look ahead and use your new found time well. Below we've outlined some things you can do in between seasonal peaks in trading to prepare and get ahead of the next season.
The Black Friday, Christmas and Boxing Day sales period is the height of the retail calendar. Data from the ONS's Retail Sales Index suggests that November and December account for more than 1/5th of the year's sales. So, with consumer spending this high, expectations soon follow and retailers are constantly battling it out to attract customers with great deals and a pleasant shopping experience.
That's why our first tip for what to do in between seasonal trading peaks is renovation. For example, if you own or operate a physical storefront, it could be worth spending some of September and October refurbishing your premises and breathing new life into the space. Even small changes in lighting, colour, furniture arrangement and plant life can help refresh the décor, so you don't need to break the bank with structural work.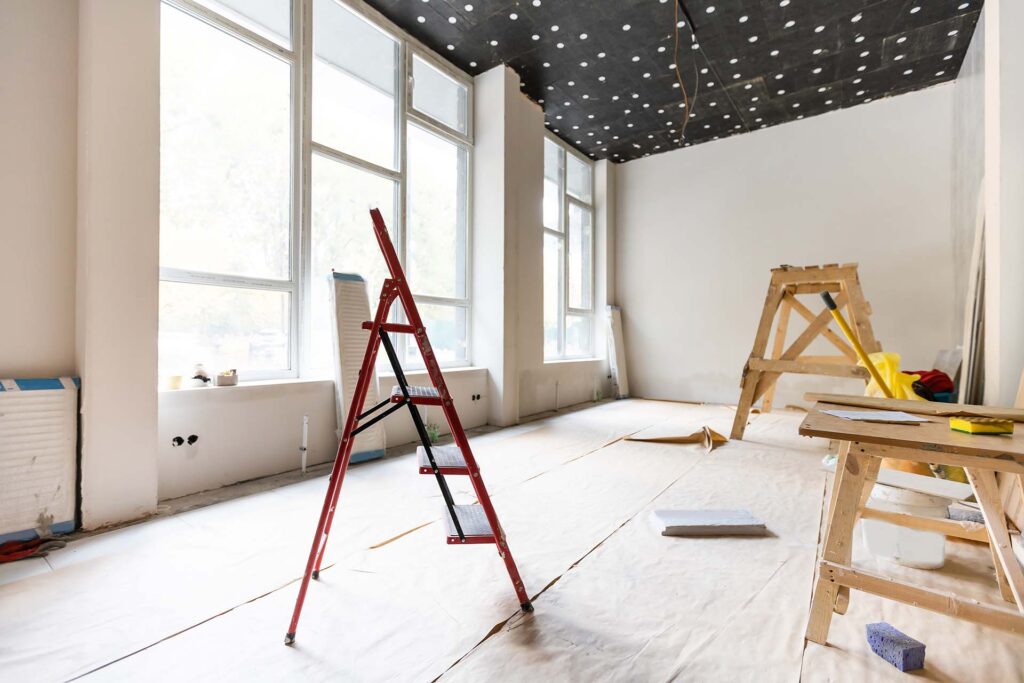 Our second tip is about investing extra time in your procurement processes and product development. This is because supply chain disruptions are set to continue throughout 2023, so retailers and hospitality merchants need to be wary of their stock levels. Taking the time to find more local or reliable suppliers could mean successfully hedging against unforeseen shocks that have become all too common in recent years.
Finally, 2024 will bring a wholly different economic environment with inflation levels much closer to what we've been used to over the last few years. This means we should expect to see consumer spending habits return to more predictable levels. It's possible that, looking ahead to the Spring/Summer of next year, retailers and merchants will be exploring bolder business strategies to capitalise on the stronger consumer confidence. As a result, planning and investing in your growth early on is vital to remain competitive.
Access Peak Summer Season Sales Opportunities with Rev&U
Extending the summer trading window is an important part of capturing seasonal income, but it doesn't come without its costs. If you're unsure about how to afford the extra stock, staff or anything else to take advantage of the opportunities outlined above, consider applying for a revenue-based finance from 365 finance.
Our revenue-based finance is easy to apply for and can be sent to you within 24 hours, so they're a perfect short-term financial solution. As a revenue-based financial product, revenue-based finance can be paid back using a portion of your monthly revenue, so you also don't need to worry about affording large sums at the end of every month.
At 365 finance, we can provide both long and short-term financial solutions, with revenue-based funding available from £10,000 to £400,000 in capital. Apply for funding today without affecting your credit score, or speak to our team to find out how we can help your business. To find out more, head to our website.