What Are the Open Banking Advantages for UK SMEs?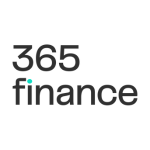 Written by Team 365 finance
Open banking has been one of the biggest developments in financial services over the last decade. In short, open banking allows third parties read-only access to your personal or business financial information — they can view but not change your finances. Open banking providers allow customers to connect multiple bank accounts and facilitate data sharing between financial institutions via account information services (AIS).
We've previously looked at the basics of open banking, but in this article we'll take a deeper dive into the concept to investigate what advantages it might provide to UK-based small businesses. We'll give an overview of open banking advantages and offer our thoughts on what the future might hold. We'll also use statistics from Open Banking Limited — the institution in charge of building industry standards and guidelines for UK-based providers — to analyse open banking usage in the UK.
Open Banking Benefits for Small Businesses
Small businesses looking to gain an advantage should consider using an open banking service. There are a huge range of benefits, a few of which we've listed below:
Account information services: Running an SME requires a considerable amount of financial management, and without a specialist on staff, completing the necessary budgeting and accounting can be difficult. Open banking services support easy financial management by allowing users to view multiple bank accounts from one platform and providing insights on cash flow and future income.
Security: Open banking is built with strong security measures — the whole premise is based around safely sharing financial information, so it has top-tier security. Any purchase made through open banking requires Strong Customer Authentication, making it far more secure than card payment.
Reduced processing fees: Open banking payments come directly from your bank account, instead of being processed through a card provider. As such, open banking can help you significantly reduce the processing fees you pay for transactions.
Open Banking Usage in the UK
Open banking is reshaping the UK financial sector, granting SMEs unparalleled control over their financial data. However, it has fewer users in the UK than one might expect, considering its benefits.
Each year, Open Banking Limited creates an Open Banking Impact Report. Below, we'll be analysing statistics and conclusions from the 2023 edition to help you understand more about the usage and benefits of open banking in Britain.
The Open Banking Impact Report
One of the more interesting statistics from the open banking report is the division of use between consumers and small businesses. Overall, 11% of the UK population uses open banking to some degree. Specifically, 10% of individual consumers and 16% of small businesses use open banking.
To explain why there's a measurable difference between consumer and SME usage, the report looks at the marketing tactics of open banking providers — specifically examining their target audience. Most providers aren't specific, targeting both consumers and small businesses (48%), whereas 30% focus exclusively on consumers. However, only 22% focus on small businesses. So, although small businesses more commonly use open banking, they are unlikely to be the primary target audience of open banking providers.
So what draws small businesses in particular to open banking? The majority of small businesses (79%) use open banking for AIS (Account Information Services). AIS allows a user to view all their bank accounts on a single platform, even if the accounts are with different banks. AIS also usually provides insights into spending and income.
This would imply that transparency and improved access to information are the main reasons businesses use open banking. Their usage differs from consumer usage, which is more evenly split (52% to 40%) between AIS and PIS (payment initiation services, where open banking is used to send and receive money).
While adoption is currently fairly low, open banking is on the rise. In March 2022, there were 21.1 million open banking payments, compared with 6.1 million in the same period the previous year. At the time publication (December 2022), month-on-month growth sat at around 10%. But what does increased adoption mean for open banking as an industry?
The Future of Open Banking
While payments made through third-party PIS providers in the UK are starting to gain momentum, they're far more common in the EU, reaching €240 trillion in value in 2021. Such widespread adoption has led to the introduction of new rules and laws to improve the security and convenience of these payments.
The UK, the government is encouraging the use of open banking. What's more, there is a new instant payments scheme set to go live next year called the New Payments Architecture, meaning there's exciting innovations happening in the financial services world.
Open Banking and 365 finance
One of the key benefits of receiving revenue-based finance from 365 finance is our fast application process. We always try to review, process, and approve your applications quickly, so you can immediately access funding and begin reinvesting as soon as possible.
With open banking, small businesses can now enjoy an expedited funding application process. If you use an open banking service, we will be able to review, via read-only access, your business transactions, allowing our credit team to make a quick and well-informed decision on your application. We've seen a 50% adoption rate from our clients who have used open banking as part of their application journey, which significantly reduced their processing time.
Once your application is approved, we can provide you with enough cash to fund whatever business developments you may have in mind. 365 finance requires no business plans to be submitted for the application, so there are no limits on what you can invest your funding in.
An additional benefit of our funding is that repayments are revenue-based — instead of dreading significant repayments at the end of every month, your finance is repaid using a percentage of your daily card sales. The more your business earns, the faster your funding will be repaid.
At 365 finance, we can provide both long and short-term financial solutions, with revenue-based funding available from £10,000 to £400,000 in capital. Apply for funding today without affecting your credit score, or speak to our team to find out how we can help your business. To find out more, head to our website.