365 finance Expands Partnerships Team to Meet Sharp Rise in Broker Demand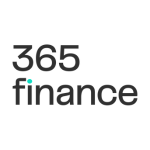 Written by Team 365 finance
Demand from brokers has increased by more than 120% in the last 12 months
Following a record year of SME funding, 365 finance has expanded its partnerships team to capitalise on the surge in demand for revenue-based finance.
Leading the new team is Stephen Yearwood, Director of Broker and Affiliates. With 25 years in the business finance sector, Stephen brings a wealth of experience to the role. He is focused on developing 365 finance's non-strategic partnerships channel, building bespoke solutions to maximise their potential.
With businesses needing more assistance than ever before, we will be looking to take 365 to the next stage in this exciting growth phase. As a team we are committed to growing our existing partner base and expanding into areas of the country where our merchant cash advance service is less visible.
Stephen Yearwood , Director of Broker and Affiliates, 365 finance
Simon Boylan has also joined the team as Senior Partnerships Manager for the Midlands and the North, with more than 15 years' experience in Fintech and banking.
It's an honour to be joining 365 as Senior Partnerships Manager for the Midlands and the North, as well as helping to expand the reach of their product offering. We are all aware that businesses in the UK are currently seeing a number of challenges at present, from the energy crisis, cost of living crisis, tight cashflow, and more recently restrictive lending in the market. I'll be looking to ease some of these problems for those businesses and provide my brokers' clients with hassle-free, flexible funding.
Simon Boylan , Senior Partnerships Manager, 365 finance
Commenting on these new appointments, 365 finance Managing Director, Andrew Raphaely, said:
The development of the partnerships team strengthens our position as the premier provider of revenue-based finance. As well as seeking to further develop the market, the team is committed to delivering world-class service to all of our partners and clients.

Demand from new and existing brokers has been off the charts in the past 12 months, with an increase of more than 120% year-on-year. We're excited to see that trend continue in 2023 as more partners, brokers and clients seek revenue-based finance to support their businesses.
Andrew Raphaely , Managing Director, 365 finance
UK businesses can apply for £10,000 to £400,000 of unsecured business funding, with no fixed payments or APR, by visiting our website – with funding approval available within 24 hours.