Open Banking – Q&A with Andrew Raphaely, CEO at 365 finance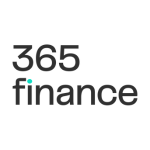 Written by Team 365 finance
With more than seven million people now actively using open banking services in the UK, Andrew Raphaely, CEO at 365 finance, answers questions on how it helps this London-based fintech lender with the process of funding SMEs across the UK.
Q: Can you describe how open banking has improved 365 finance's own processes and speed of lending?
A: Open banking has helped us increase the overall efficiency of our process. In much less time than previously, we're able to analyse and assess a business on multiple levels through our detailed and granular data review. It has allowed us to streamline our underwriting process from the very start by identifying abnormalities, and any areas of potential concern in one platform environment.
Q: How much quicker is the approval for funding with 365 finance if SMEs use open banking?
A: On average, businesses that have applied using open banking receive a positive approval within six hours. Without open banking we would not be able to commit to that speed.
Q: What are the main benefits of open banking?
A: For our clients, the main benefit is convenience. The sign-up process is very simple and straightforward. It's proven to be a far superior process than having to download bank statements one by one and send them to us. For our business, there are underwriting and operational benefits, such as:
We know the client's information is accurate, complete and verified
Data can be cross-referenced to identify fraud
 The volume and accuracy of the data enable us to generate accurate offers at the preliminary application stage
Q: What percentage of 365 finance clients currently utilise open banking?
A: 75% of businesses applying for funding are now using open banking, which is a huge increase since the early days of implementation.
Q. Is open banking easy for SMEs to adopt?
A: Yes, the process is very simple. We provide the SME with a link to access open banking and grant us permission to view their accounts without needing to send us any further information. It's fast, simple and safe.
Q: What are the downsides of open banking, or things SMEs should be aware of?
A: It's a very safe process and has become commonplace across the UK. SME owners can be reassured that open banking access is 'read only' (meaning their account is safe and no transactions can take place) and in a secure environment.
Q: Does 365 finance actively encourage customers to use open banking?
A: Yes, we encourage our customers to use open banking as it allows quick and accurate reading of sales, which significantly reduces any back and forth between us and the client. We have found that many of our clients find this method of supplying us with information easier and faster than submitting the necessary documents individually.
Open banking also mitigates the risk of customers sending their bank statements to incorrect email recipients by mistake. For further reassurance, we recommend business owners visit the Open Banking Implementation Entity's website.
Q: Is open banking more useful when larger businesses are applying for a merchant cash advance?
A: Open banking helps us to assess affordability by giving us visibility of outgoings. It has the functionality of incorporating multiple banks, allowing us to assess a business' up-to-date cashflow performance with full confidence of its completeness and accuracy.
Q: After five years and seven million active users in the UK, has the trend towards SMEs using open banking really picked up?
A: We have encouraged our clients to use open banking as we've found that this route is a lot easier and more secure, as open banking goes through a series of internal checks, providing us with full confidence that the data we have received is accurate and less likely to be used in fraudulent applications. It is a real positive that approximately 75% of our clients are now using open banking.
For more information on the application process for revenue-based finance, go to our website.