5 Common Challenges for Business Startups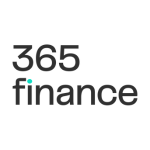 Written by Team 365 finance
Getting your company off the ground can be the toughest stage of business development. As a startup, you'll have none of the resources that your larger competitors do, but you'll have to fight for a share of the same market. There are hundreds of different challenges you'll have to overcome if you're going to make your startup a success.
To help you scale your business upwards, we've put together this article, which looks at some of the most common startup challenges a company can face in its first few years. We'll discuss issues like sourcing funding for startups, creating effective marketing, and how to manage your finances. Read on to discover more.
1. Financial Management
Startup owners need to have at least a basic understanding of financial management, or have someone on their team that does. If you're unable to accurately work out your cash flow, or monthly expenditure, or create a reasonable budget, it's unlikely that your business will continue for very long.
The key challenge of financial management is that it's a constant task: you'll need to monitor your finances almost every working day, so you can monitor your cash flow. This is a fairly big ask for business owners, especially for those without a background in finance or accounting.
There are several ways that business startups can overcome the challenge of financial management, but we'll focus on the two most accessible:
Training: Teaching yourself (or one of your startup partners) financial management skills is a great way to ensure our startup stays financially viable going forward, as the skills you learn will be used throughout your career as an entrepreneur. However, training does take time, which is an incredibly precious resource for startup owners.
Hiring: Hiring an expert to take care of your financial management doesn't necessarily need to be a permanent arrangement. You could hire an accountant periodically to check over your finances, and ensure everything is in order. Alternatively, you could hire a financial expert full-time to help guide your startup's financial strategy. While hiring means you're free to pursue other important tasks, it can cost a significant amount of money.
Whichever method you choose, keep in mind that financial management affects almost every aspect of your business: pricing, product development, etc.
If you think that training yourself to be more financially fluent is the more appropriate tactic, be sure to check out our 5 Vital Accounting Tips for Small Businesses.
2. Marketing
Marketing is a vital part of running a modern business: if people don't hear about your business, you'll never get any customers. The reason marketing is included in our list of startup challenges is that many business startups choose ineffective marketing strategies, or have good ideas that are executed poorly.
As with any aspect of your business, creating a plan is your best first step. By researching different marketing tactics and planning ahead, you can avoid most potential difficulties. However, while performing marketing research, it's important to already have a solid idea of the direction your startup will take. Consider questions such as:
What's your target demographic, and where are they most likely to see your adverts?
What kind of marketing budget are you hoping to work with?
Do you have partnerships, or an existing social media presence that can boost your marketing efforts?
Another crucial part of marketing that many startups overlook is that they need to measure the effectiveness of their marketing. By using analytics tools to measure indicators, such as website traffic or social media impressions, you can quickly understand which marketing tactics are working and which aren't.
If you acquire funding from an external source, marketing is an excellent area to invest in. If you've received funding but aren't sure where to start, check out our article Finance Advice for SMEs: Funding to Forge Your Fortune, where we list a few different business functions you may want to funnel money towards.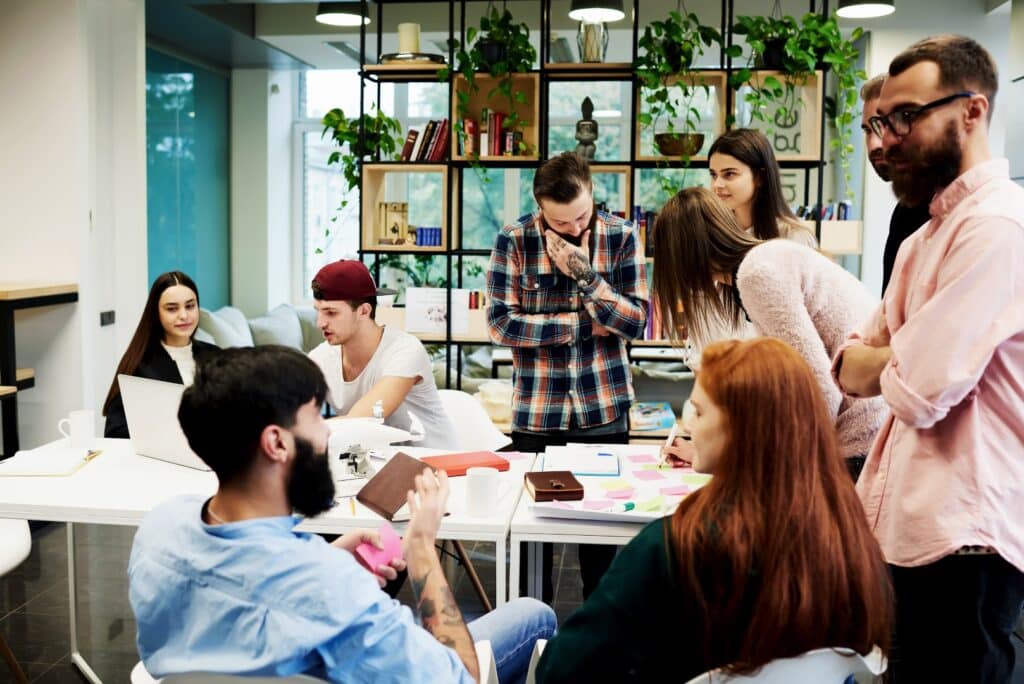 3. Skill Gaps
As we mentioned above, not every business owner will have an in-depth understanding of financial management. For companies that are only just starting out, this kind of skills gap is very common.
Obviously, one person can't know every single aspect of running a business startup, and the limited size of most startups means it's unlikely that they'll have an expert of every kind on staff. On the other hand, a lack of knowledge leads to avoidable mistakes that can cost a business money, and money can be very limited in a startup environment. So how can you overcome this challenge?
Luckily, there are a few different potential solutions. As with financial management, it's always possible to fill skill gaps by training yourself or your team members. Researching important subjects like industry-specific knowledge, supply chain management, or how to acquire funding can go some way towards filling skills gaps within your organisation. However, it is a very time-consuming process.
If you're struggling with multiple skills gaps, a good way to fill them is to seek out a mentor, which is usually a more experienced entrepreneur within your industry. A mentor, having been through the same problems, can guide you to valuable informational resources or even help train you themselves. You can find mentors at industry events, or you may find an appropriate candidate through traditional networking.
4. Competition
One of the biggest startup challenges you'll face at the beginning of your career is competition within your market. For a brand-new small business, having competitors syphon off your share of the market is a very real threat, since it reduces your revenue. In the current financial climate, keeping up with your competitors is a crucial part of running a business in the cost of living crisis.
At the startup stage, your aim shouldn't be to beat the competition — unless all of your competitors are also business startups, it's unlikely that you'll be able to get rid of them completely. Instead, think of ways that your business can stand out, so you can pull ahead of your competitors long enough to expand your startup and find some stability.
Standing out means highlighting your unique selling point, or USP. Find what sets your business apart, whether that's your products, your level of service, or your expertise. By emphasising your USP through marketing, you should have an easier time keeping your share of the market safe from competitors.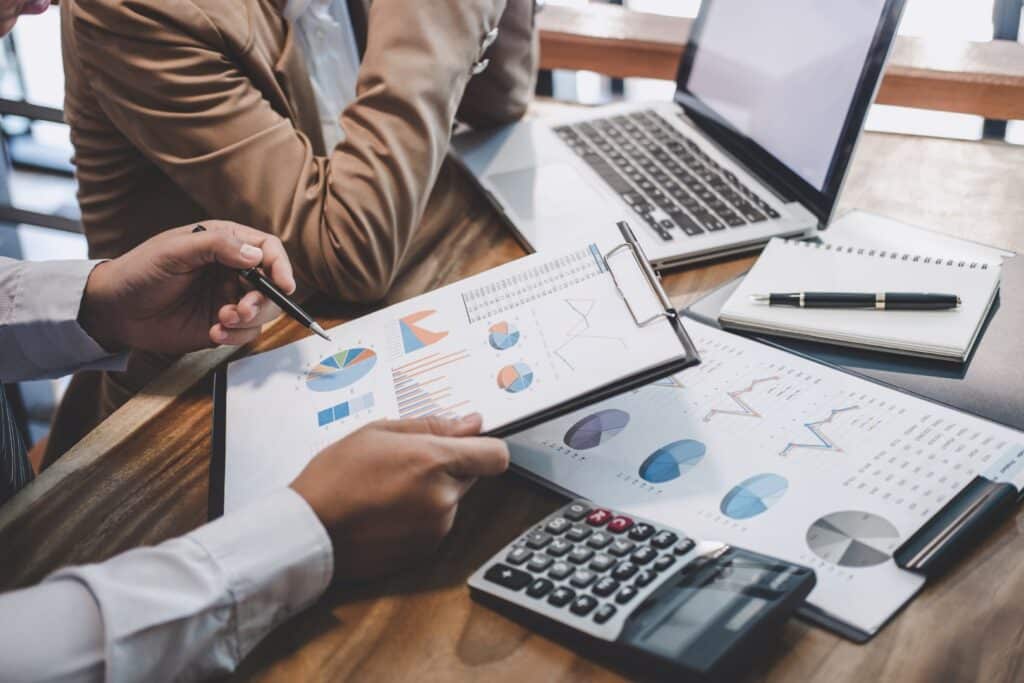 5. Funding
A business startup can't exist without funding, whether that comes from an internal or external source. Acquiring a source of funding is one of the more common startup challenges, as every source comes with its own hurdles:
Banks need to see business plans and collateral before they provide funding for startups.
Outside investors must be convinced that your startup is headed towards success, which means creating a presentation and persuading them to invest.
Using your personal cash as funding for startups can put you in a very risky financial position should the startup fail.
While these challenges can all be overcome, you may not even need to try. A great option for a business startup that has few resources is to identify a source of alternative funding, such as revenue-based finance. Revenue-based finance can be acquired quickly, easily, and is repaid using a percentage of your monthly income, which means you don't need to worry about making large repayments at the end of the month, as you would with a bank loan.
Overcome the Typical Startup Challenges with Funding from 365 finance
If alternative financing is the best option for your business startup, consider applying for a Rev&U cash advance from 365 finance. Our Rev&U prodcut is a form of revenue-based financing, and has several advantages over traditional finance options:
Applications take only minutes, and can be approved within 24 hours.
We don't require any security or business plans.
There's no APR or fixed monthly payments.
Over 90% of applications are approved.
No late penalties or hidden fees.
Bad credit or poor credit history isn't a barrier to receive funding.
So why wait? Contact 365 finance today.
At 365 finance, we can provide both long and short-term financial solutions, with revenue-based funding available from £10,000 to £400,000 in capital. Apply for funding today without affecting your credit score, or speak to our team to find out how we can help your business. To find out more, head to our website.