Christmas Ideas for Small Businesses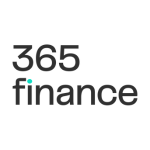 Written by Team 365 finance
In the weeks leading up to Christmas, many small businesses will see significantly higher footfall in their stores and vastly increased sales both online and offline. While not every industry will benefit from the pre-Christmas sales boost, it's important that your small business can capitalise on the opportunities presented by the festive season.
Looking to achieve a successful Christmas for your business? We'll be looking at a variety of small business Christmas ideas you can implement in time for the holidays, which should help attract new customers to your company. Our advice will also apply to an array of business functions, from marketing to sales, so you can take advantage of the festive season regardless of the industry you operate in.
Preparing Your Business for the Christmas Peak Season
Tips for Retail Businesses
Preparation is essential for a retail business during the lead-up to Christmas, as ill-prepared businesses may find their customer satisfaction actually dips during the holiday period. This dip occurs because the increase in sales can put enormous pressure on your business infrastructure. If functions like your delivery system or production team cannot keep up with demand, you may be unable to fulfil orders and would therefore end up with disappointed customers.
New businesses might struggle to scale up their operations for the holiday season, as they don't have previous experience with the pre-Christmas rush, and won't know what to expect. However, if your SME has been established for a few years, you can use the sales figures of previous years to create a sales forecast. The forecast, although not perfectly accurate, will provide a decent idea of how many sales you should expect on the lead up to Christmas.
Once you have your forecast, you can begin shoring up the various departments that may struggle to keep up should sales volume increase. For online businesses like ecommerce retailers, your deliveries should be your priority. Make sure you're using a reliable, established courier that won't experience delivery delays when things start to get busy. Additionally, consider automating your shipping with a delivery management system.
Another tactical Christmas idea for small businesses is to stock up on inventory prior to the Christmas shopping season. You may find one of your products becoming particularly popular, and selling out of that item might mean missing out on potential revenue. That said, avoid overstocking yourself with items that aren't going to sell. Consider conducting some market research (i.e. sending out customer surveys or creating customer profiles) to work out which goods are likely to be best-sellers during Christmas.
Whilst the UK's pre-Christmas shopping season traditionally occurs in the first three weeks of December, the peak can start at the end of November with Black Friday and Cyber Monday. You can find out more on how to prepare for Black Friday in our dedicated Black Friday guide.
Tips for Hospitality Businesses
If you operate a small business within the hospitality industry, opening on Christmas day can be a great way to boost your December revenue. However, as with a retail business, you'll need to make sure you've made comprehensive preparations to ensure success.
Before the holidays come around, extensive marketing should be your first priority as an SME in the hospitality industry. You'll need to make sure customers are aware that you're open on Christmas, so that you can collect reservations and begin preparing orders for Christmas dinner food items. As most Christmas dinners are likely to be parties of four or more, a good marketing campaign should ensure that your restaurant is fully booked for Christmas Day.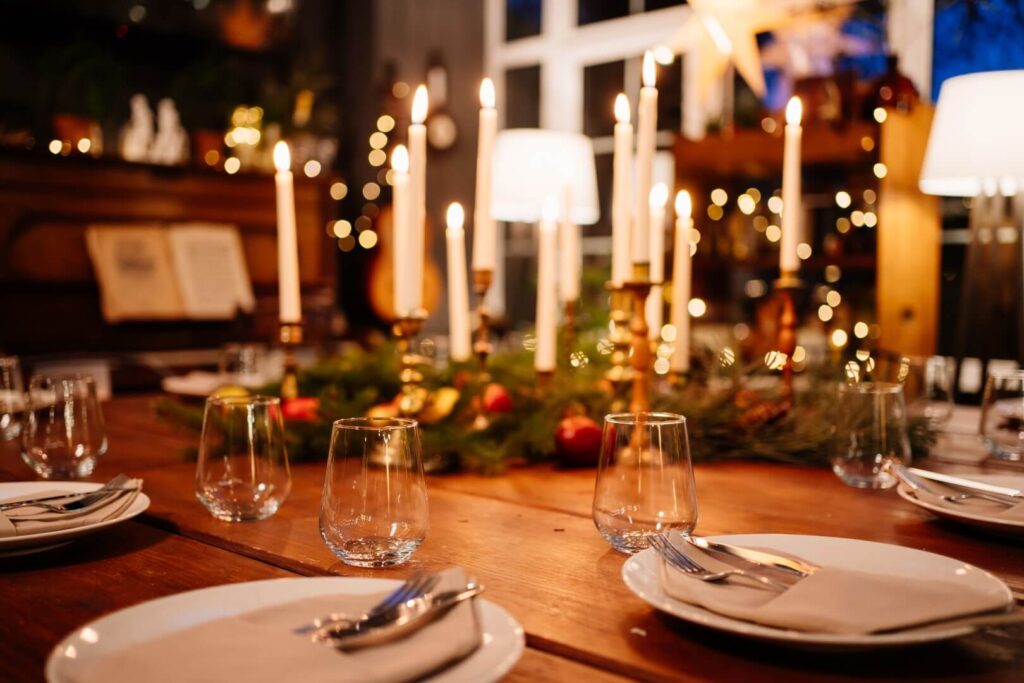 During the holiday season, you might also consider offering a venue for events like staff Christmas parties. Keep in mind that Christmas parties are a fairly competitive niche, so to be really successful you may need to offer additional attractions like entertainment on top of food and drinks.
Since hospitality-based businesses will have a brick and mortar property, decorations are also an important factor in attracting business during the holidays. If possible, you may also want to customise your food and drink menu to align with the festive season.
Small Business Christmas Ideas to Attract New Customers
Gift-Focused Services
The increased sales volume retail businesses experience during the holidays is mostly due to the rush to buy Christmas gifts. To capitalise on this, you can offer additional services that make life easier for your customers. For example, providing a gift wrapping service is a low-impact add-on that can bump up the profit you make from individual transactions.
Offering free shipping over the festive season is popular among ecommerce companies, and you may need to offer it purely to stay competitive. However, you should also closely examine the costs involved. Make sure the sales you receive will cover the costs of shipping, or you may end up losing money.
Social media is the most powerful tool in an SME's marketing arsenal. During the festive period, as well as advertising your Christmas-related products and services, you could dedicate some time to festive posts that increase customer engagement. For example, social media competitions (with an appropriately festive prize) can help advertise your business to a larger audience.
Due to the significant visual component of Christmas (specifically things like decorations), video and photography-based social media like TikTok and Instagram are particularly effective over the holiday period. Consider including any seasonal products you may have in your social media posts to attract new customers.
Festive Sales
To stand out from the competition during the lead-up to Christmas, you might consider lowering your prices or offering deals (e.g. buy one get one free, 3-for-2, etc) to attract customers. Holding a sale is a particularly effective tactic in the current economic climate, as many of those struggling with the rising cost of living will gravitate towards businesses offering reduced prices.
You won't even need to reduce prices across the board. You can sell one item on sale as a 'loss leader' to draw people in, but customers buying multiple different items will make up for lower profit margins on sale-price products. Even if most customers are buying goods with reduced prices, the high sales volume will make up for the lower profit margin. Creating high sales by reducing prices is a good way to reduce the impact of inflation on your SME.
Work with a Charity
Christmas is a very active time for charities, as the festive season encourages generosity, sentimentality, and a community spirit. Your business can utilise the popularity of local not-for-profits (and do a good deed at the same time) by creating a shared marketing campaign or event. By holding a fundraiser or donating goods to the charity's cause, you can increase awareness of your business and associate your brand with the positive aspects of the charity in question.
Ensure a Merry Christmas for Your Business with 365 finance
Christmas can be a great opportunity for your business to make more money, but the preparations we've listed above may be expensive. You're likely keeping a close eye on your expenses in the current economic climate, particularly with how strongly inflation can impact small businesses.
That said, if you're looking to take advantage of the business opportunities presented by the festive season, but are unsure about the costs, then our revenue-based financing might be perfect for you.
365 finance offers Rev&U cash advances to applicants. A Rev&U cash advance can be secured quickly, unlike traditional funding like bank loans, making it a great option for SMEs looking to immediately reinvest any funding they acquire.
Additionally, repayments are revenue-based, so you don't need to worry about struggling with debt after applying to 365 finance. Should you have a highly successful Christmas, your increased profits mean the debt will be cleared even faster.
At 365 finance, we can provide both long and short-term finance solutions, with revenue-based funding available from £10,000 to £400,000 in capital. Apply for funding today without affecting your credit score, or speak to our team to find out how we can help your business. To find out more, head to our website.