Cornering the King's Coronation for Retail & Hospitality: Tips for Businesses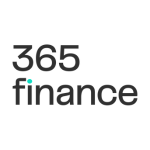 Written by Team 365 finance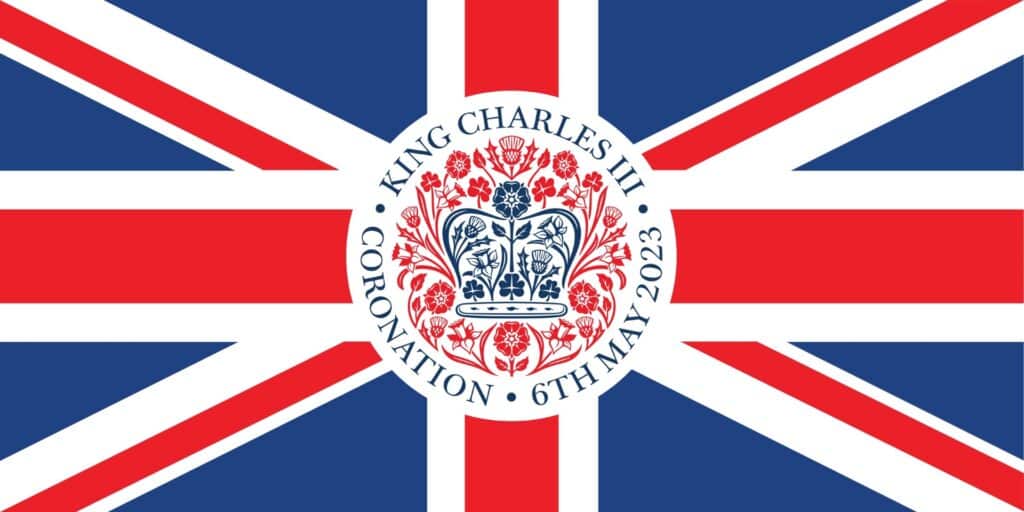 The upcoming coronation of King Charles III will be the first coronation of a British monarch in 70 years. The event, which will take place on 6th May 2023 in London's Westminster Abbey, celebrates Charles' accession to the throne following the death of the previous monarch, Elizabeth II.
Although most commonwealth nations are now independent, the coronation of a British monarch is still an immensely significant event for many countries and cultures around the globe. It's likely that an enormous number of people will descend upon London for the coronation, and the fact that 6th May has also been announced as a national bank holiday means that celebrations will likely take place throughout the country.
All these details add up to an enormous opportunity for small businesses. In this article, we'll look at some of the ways that companies can make the most of the King's coronation and the May coronation bank holiday. If you're a UK-based small business in the hospitality or retail industries, read on to discover our top tips on cornering the King's coronation.
The King's Coronation: Important Statistics for Businesses
The King's coronation is set to be an enormous national event, similar to the 2012 Olympic Opening Ceremony or the royal weddings of previous years. To help you understand the scale a little better, we've collected a few interesting statistics regarding the coronation of King Charles:
But how exactly can businesses take advantage of what might be a once-in-a-lifetime opportunity? Read on for our advice.
Important Preparations for Hospitality Businesses
Refurbish Where Necessary
During peak holiday events like these, it's vital that your business looks its best. Complete any necessary refurbishments and redecorations as quickly as possible so that you're ready at least a few days before the King's Coronation. Consider the state of your hotel rooms, as well as communal areas like bars, restaurants and function halls.
As well as providing an attractive environment for any visitors you receive during the May coronation bank holiday, refurbishing your premises allows you to use any new and improved rooms as a marketing tool to attract more tourists.
Ensure You Have Adequate Stock and Space
Bars and hotels should always ensure they have appropriate stock for special events, and the coronation of King Charles should be no exception. Ensure that you have adequate supplies of food and drink well in advance of 6th May — if you're based in London, it may even be wise to overstock as the capital is expected to be enormously busy over the May coronation bank holiday.
A great way to stand out from the competition is to offer special coronation-themed food and drink. However, you must make sure you order appropriate stock for these items so you don't disappoint your patrons over the weekend.
As well as stock, space is also an important factor to consider. If you operate a hotel or bed and breakfast in the London area, make sure you have as many rooms available as possible for 6th May, so that you can accommodate the thousands of tourists expected to visit for the King's coronation. Pubs with large shared spaces and access to a television may want to organise viewing parties, which will also require a reasonable amount of space.
Employ Additional Staff
The closer you are to London, the busier your business is likely to be. Pubs and restaurants based within London itself may even want to hire seasonal staff, especially if you're also hoping to hold coronation-themed events over the weekend
Hiring seasonal staff can be costly, so it's important to make sure that they're definitely necessary before you advertise the positions. If you can't afford to hire additional staff for the whole summer, it may be possible to only hire people for the four days of the May coronation bank holiday (May 5th-8th).
Important Preparations for Retailers
Stock Royal Memorabilia
As we mentioned earlier, consumers spent millions of pounds on royal memorabilia during the Queen's Platinum Jubilee. It's highly likely that a similar amount will be spent during the coronation of King Charles, and retailers can take advantage of this by stocking royal family-themed goods or coronation souvenirs.
Small businesses that focus on homemade or handmade products are perfect for this, as they can create the perfect goods themselves. Companies that offer a personalisation service (like jewellers or similar gift-focused businesses) can also take advantage of this opportunity by selling goods with the coronation date or official logo on them.
Stocking royal memorabilia or coronation souvenirs also helps make marketing easier. These products can form a core part of your social media posts on the days leading up to 6th May.
Hold a Coronation Sale
If the goods or services your company provides don't align particularly well with any royal memorabilia, and you cannot create your own, then consider holding a coronation sale instead.
Even businesses far outside of London can hold a coronation sale. Since most of the international tourism is likely to be concentrated in the capital, holding sales helps businesses attract buyers despite the lack of new customers to the area.
If you are selling royal memorabilia, selling those at a discounted price can help shift your stock of these goods. It's important to sell as much coronation-related merchandise as possible prior to the event, as it may be difficult to shift afterwards. Reducing the price can help with this.
Create a Coronation-Themed Marketing Campaign
Marketing is a key component of modern business. Special occasions make marketing much easier, as they provide a ready-made theme for you to base adverts and social media posts around. The King's coronation is no different — if you're hoping to attract more visitors over the coronation weekend, try building a royalty-themed marketing campaign.
When building these kinds of campaigns, it's important to start the ball rolling well in advance. To ensure your message spreads as far as possible, announce any special coronation sales or events at least a couple of weeks before 6th May. If the events are ticketed or require bookings, marketing them in advance helps your customers plan ahead.
How 365 finance Can Help You Roll Out a Royal Welcome
Many of the solutions we've provided above require some level of initial investment. If you don't have the liquidity to invest in any coronation-themed strategies, but would like to take advantage of the event, you should consider alternative funding sources.
A Rev&U from 365 finance is a great example of alternative finance that small businesses can access quickly and easily. Our applications only take minutes, and can be approved within 24 hours.
Additionally, our Rev&U product is a form of revenue-based finance, which means you don't need to worry about making huge repayments at the end of every month. Instead, we'll use a percentage of your monthly revenue to repay the loan. The better your business is doing, the faster your loan will be repaid.
At 365 finance, we can provide both long and short-term financial solutions, with revenue-based funding available from £10,000 to £400,000 in capital. Apply for funding today without affecting your credit score, or speak to our team to find out how we can help your business. To find out more, head to our website.