The Rise of the Immersive Entertainment Sector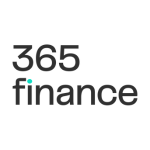 Written by Team 365 finance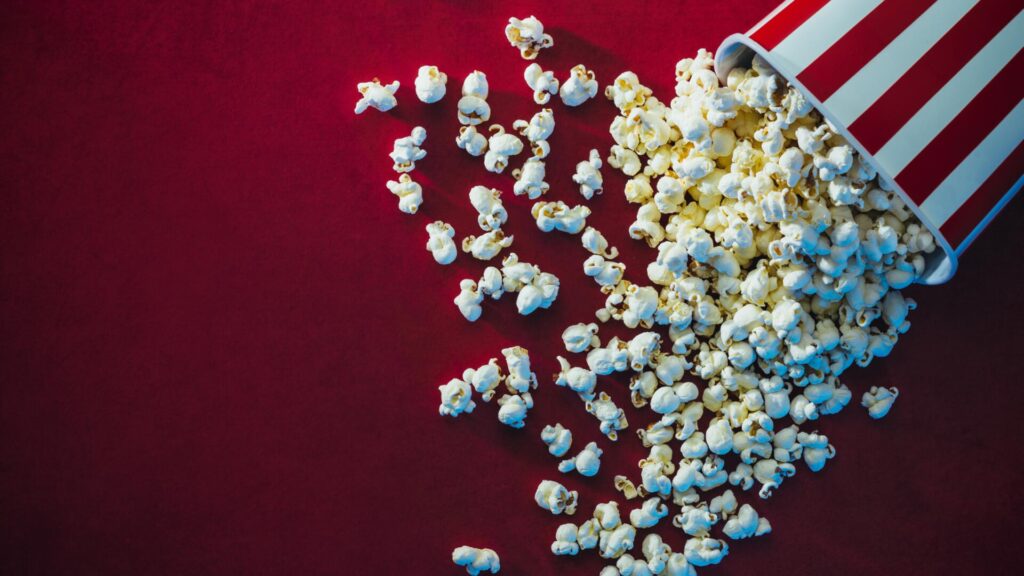 When it comes to creating the ultimate entertainment experience, popcorn is no longer enough. Today's audiences want to be part of the action, which has made room for the immersive entertainment sector to thrive. But, what is immersive entertainment?
Essentially, it's an art that envelops the audience. Companies such as Exhibition Hub, which is responsible for curating and producing many exhibitions such as the Klimt immersive experience, understand the importance of bringing the audience into another world. Mario Lacampo, Creative Director and CEO, asserts, "there is no viewer any longer. Rather, the viewer becomes part of the piece. Read on to learn more.
The Growth of Immersive Entertainment
The innovations and development in technology such as VR & AR have fuelled the immersive experience and accelerated rapid growth in the entertainment industry. In fact, PwC's Seeing is Believing 2019 report identified 1,250 active, immersive VR & AR specialist companies in the UK alone. The report also forecast a £62.5bn boost to the UK economy and over 400,000 new jobs by 2030.
Although VR & AR are poised to become an impressive £140 billion market, the immersive experience sector is more than just about technological innovations. It is also a new approach to creativity, to venues and spaces. It is an approach that redefines how we connect as humans.
The present value of ABBA as a past experience
Who doesn't love ABBA? Or at least know their music? The peak of their popularity in the 1970s left a nostalgia that many people hold onto still. The 2008 movie Mamma Mia! enlivened that connection again. Now, in the spring of 2022, "a concert 40 years in the making", ABBA Voyage, will reunite one of the biggest pop acts of all time with their fans. However, they won't be there. Instead, the digital avatars of Agnetha, Bjorn, Benny and Anni-Frid will be.
The concert, with a capacity for 3,000 people, will boast a "breath-taking arena…offering you a live music experience like no other". It is a collective experience like any other concert, but it also promises to be surprisingly personal.
The immersion will tap into your personal experience and memories of ABBA. Holograms will project an image of ABBA onto a custom-built stage that takes you back to the 70s. The personal and the collective duality of this experience is what we now call the immersive entertainment sector.
Entertainment by Numbers
The demand for improved entertainment experiences has also created significant growth in the entertainment industry. Here at 365 Finance we've seen a 375% increase in funding for the entertainment and leisure sector in 2022, compared to 2020. Likewise, the average amount advanced for the industry has also increased by 51% compared to pre-pandemic levels.
A 2020 annual report by Pseudonym Productions valued the immersive entertainment industry in the US at more than $61.8 billion (£45.7 billion), a 19% growth from 2019's $49.7 billion (£36.7 billion).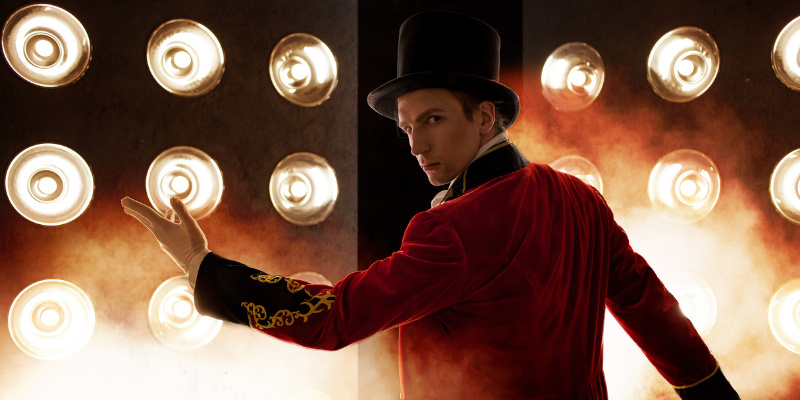 How Social Media Drives Entertainment Engagement
The growth of immersive art experiences is due to the events themselves but also social media's coverage of them. Technology has enabled a cross-over that feeds its own creations or re-creations.
Van Gogh's Starry Night has always been appealing but, for many years, you had to go to the Museum of Modern Art in New York to view it, or you could buy a postcard or print. Now, you can purchase a ticket to view it in over 12 different locations worldwide, larger than life and in a manner beyond just the visual.
As we know, social media is powerful. It informs people about what other people are doing and, by inference, tells them about what they should be doing. It looks incredible when you see a figure dwarfed by the impasto brushstrokes of The Starry Night on a social media post. Who wouldn't want to experience that too?
This relationship between social media and immersive entertainment has accelerated the growth of the industry exponentially. The FOMO (fear of missing out) people experience from seeing other people's social media posts prompts them to go out and see it for themselves, which has certainly worked in the immersive entertainment industry's favour.
How the Pandemic Changed Entertainment
The pandemic has likewise driven growth in the industry. Forced isolation created an unprecedented reliance on entertainment. Binge-watching became mainstream as people developed habits to cope with loneliness and low moods. A study from the National Library of Medicine shows that 73.7% of participants saw a considerable increase in TV and internet consumption. Adults aged 18 and over also reported an increase from 20.8% to 29.5% in psychological distress, whilst the prevalence of sleep loss ranged between 20.2% and 24.7%.
The press of Covid meant people had to lean into new ways of interacting and engaging during lockdown. People were also more willing to try new experiences to help manage their mental well-being. New channels of media-based experiences, like immersive entertainment, opened up. However, engaging in it from the isolation of our living room left us yearning to be able to experience it in person.
The Hunger for Human Connection
Sean Di Lanni, Co-Founder and Executive Vice-President at Meow Wolf, believes that whilst we have an extraordinary amount of art and entertainment choice in media via phones and streaming services, we lack human connection. He maintains, "We don't actually connect to each other through our screens, and I think people are really hungry to be in a space with each other, interacting in an unexpected way."
Immersive entertainment experienced alone does not seem to be enough. The growth in the industry points to a hunger for a collective experience within the personal.
How Favourite Past-Times are Being Redefined
The truth of Di Lanni's statement is seen as we slowly return to in-person interactions. Online experiences have now branched out into innovative in-person events that are engaging. They also have fewer boundaries.
Watching a movie, going to the museum or theatre, or even your favourite restaurant has expanded from a passive experience to an interactive one. Anything that we consume with our senses can become an immersive activity.
So what is immersive theatre or art, or an immersive food experience? How does it differ from the normal experience?
Theatre, like Great Gatsby, now sees the audience placed in Gatsby's mansion, swilling champagne with party-goers whilst Gatsby acts as your host. You are situated in the cast and observe the show from within it. You are a part of it. You drink what Jay drinks and dance as Daisy does.
In art, you have a 360-degree experience of Van Gogh, Klimt and Monet, facilitated by 300+ artworks that have been digitised over 1000m² of screens.
It is not just limited to visual arts either. It is quite the opposite at Dans le Noir?. Here, patrons have the "opportunity to taste gourmet, creative and seasonal cuisines in complete darkness, accompanied and served by unexpected guides". Your sense of sight is removed to create a different experience of dining and engaging.
Beyond that, escape rooms and VR experiences like STAR WARS™: SECRETS OF THE EMPIRE and Viva Las Vengeance offer an experience beyond anything we've experienced before.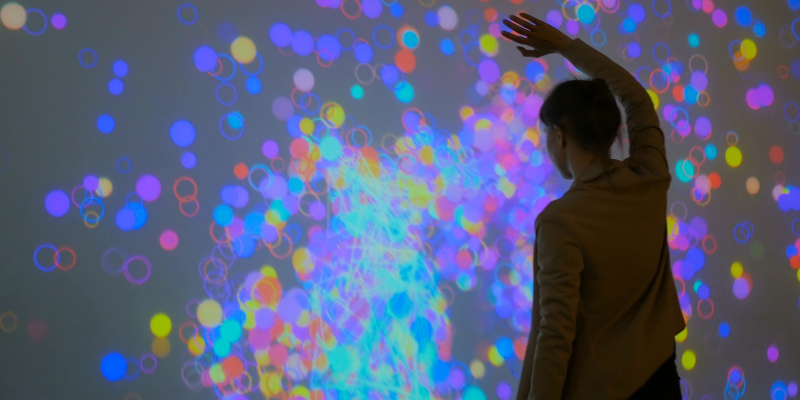 The Positive Response to Immersive Entertainment
The UK only opened again in summer 2021, but the positive response to immersive events has seen businesses re-open and new businesses develop. Across all entertainment platforms, these trends have likewise given rise to new finance options to support this growth. Continue reading to learn more about alternative funding for immersive entertainment companies.
How Alternative Funding Helps Immersive Entertainment Businesses
Entertainment is not all glitz and glamour. Hard work and financial strain define the industry, particularly after lockdown. How you approach funding can make or break your organisation. Much like the immersive experience is an alternative to traditional entertainment, business owners should consider alternative finance.
What is Alternative Funding?
Alternative finance is financial funding that has developed outside of traditional banking. It is well-suited for startups and SMEs who have struggled to access financial backing. It offers finance to businesses in exchange for a percentage of their future revenue.
Does your business process at least £10k/month, and has it been trading for at least six months? If so, our Rev&U product could be the perfect funding option for you.
How we Assess Your Business
We need to make sure you're a good fit. We don't believe in putting our clients in a situation that they can't afford or erodes their revenue and growth. That's why we assess your business' recent card transactions to determine affordability. We also look at whether your business is seasonal, if sales are consistent, and how long have you been trading. Then, we tailor a funding offer specific to your business.
How Much we Fund
Ordinarily, we fund up to 100% of your business's monthly credit and debit card turnover. For example, a business that processes £10,000 per month in credit and debit card sales could be eligible to receive £10,000 in funding.
Our Approach to Repayments
With 365 Finance, you don't need to jump through hoops to secure financial backing. We don't want you to spend more time figuring out how to pay back your loan than you do on running your business, which is why we have no interest rates or fixed monthly payments. Instead, we take our repayments from a small percentage of your future debit and credit card payments. So, your repayments mirror the fluctuations of your business. When you have a quiet period, you simply repay less, and when business picks up, you repay more.
The Future-Forward Approach of Flexible Funding
Our alternative funding approach supports your business for future success — after all, flexible funding helped many SMEs bounce back from the pandemic. This flexible approach means:
– There are no APRs or fixed monthly payments;
– You only repay when customers pay you (so you don't have to stress about fluctuating sales); and
– We offer quick capital, with funds deposited into your account within a matter of days.
Capitalise on Your Star Power
You know the value of timing in the entertainment industry. Capitalising on the rising popularity of immersive entertainment could be the breakthrough you need for your business.
Growth indicators and investment show that immersive entertainment is an industry set to skyrocket. We believe in helping you capitalise on that rise. Our Rev&U product allows you to access immediate capital without the burdens of traditional bank loans.
Raising the Curtain on Alternative Revenue
365 Finance offers £10,000 to £400,000 in unsecured business funding for immersive entertainment businesses with no APRs, hidden costs, or fixed monthly payments. We let you focus on running your business so your consumers can enjoy more than just the popcorn.
Apply for funding today (applying will not affect your credit score) or speak to our team to find out how we can help your business.
Discover more about how revenue financing grows your business here and click to apply for your tailored quote from 365 Finance.
Contact us today to reach your business' full potential.