Following the Foot Traffic: How to Supercharge Your Brand Exposure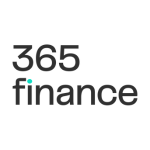 Written by Team 365 finance
It might seem like traditional advertising media is outdated in 2023: why pay for billboards, that a consumer may or may not drive past, when you can buy targeted advertising that's sent straight to their social media feeds?
However, physical marketing still plays a crucial part in increasing a company's brand exposure. The medium is still immensely popular as well: in the UK, out-of-home advertising spending increased by 32% in 2022. There are significant benefits to investing in physical marketing, which we'll explore in this article.
As well as discussing the benefits of traditional advertising media, we'll also look at:
Physical marketing strategies, such as out-of-home advertising
A relevant case study
How to fund your marketing efforts
How to Use Physical Marketing in 2023
Out-of-Home Advertising
Out-of-home (OOH) advertising is the most common form of traditional marketing. It's exactly what it sounds like: advertising that you'll spot outside of your home, such as billboards, posters, or ads on public transport.
The primary function of OOH is to raise brand exposure. When placed in an area with high foot traffic, it's almost guaranteed that hundreds of consumers will see your advert, which helps make the general public much more aware of your products and services.
That said, out-of-home advertising can also be an effective way to drive sales. In one UK survey, 45% of participants said they often responded to out-of-home advertising in one way or another. Among Londoners this figure was even higher (66%), likely because being in an urban area means being exposed to a greater number of OOH ads.
Direct Mail
If you don't like the idea of out-of-home advertising because it's not very targeted, then you might consider using direct mail as a marketing tactic instead. Direct mail refers to the use of physical advertising materials like flyers and leaflets, which can be posted directly to your target audience.
Direct mail is particularly helpful if you operate out of a physical location. You can send ads to people that live near to your business, which helps build a local audience. For this reason, this strategy is especially effective for small or newly-opened businesses.
Other Forms of Physical Marketing
Physical marketing lends itself to experimentation, with many businesses coming up with unconventional and creative ways to sell their brand. While creatively-designed physical adverts can be expensive, they can also leave a huge impact on consumers. Here are a couple of examples you might want to try:
Samples: What's a better way of demonstrating your products' benefits than by letting consumers try the product itself? This strategy works best if you sell food or drink, but any disposable or consumable products work. If there's an area of high foot traffic near you, try setting up a sample stall to entice customers. Even having your logos on the stall can help increase brand exposure.
Branded products: Many companies offer free pens, keychains, USBs, or water bottles to their clients, staff or those who speak to them at trade shows. This is actually a fairly effective form of physical marketing. By having more items with your branding out there in the world (even if they're unrelated to your actual products), you increase the chances of people seeing (and hopefully engaging with) your brand.
Why Use Physical Marketing?
It's important to understand the benefits of a particular marketing strategy before investing heavily in it. Otherwise, you may be using a tactic that isn't well-suited to your specific business or industry. Digitally-focused businesses like ecommerce companies might discount traditional advertising out of hand, purely because their operations primarily occur online. However, traditional marketing tools have benefits to offer for almost every industry:
Increased Brand Visibility
While online marketing certainly has a huge potential audience, it may struggle to get noticed, because it exists in a very crowded space. Not only is it competing with other adverts, it's also competing for attention with the actual content the individual is trying to read or watch. On top of that, it's limited by the size of the screen, whether that's a phone, tablet or laptop.
A well-crafted piece of physical marketing, on the other hand, is hard to miss. 80% of people will actively notice an out-of-home advert at least once a week. In urban areas, this figure is likely higher — think Times Square, or advertisements on transit services.
Cost Effective
When it comes to cost per impression (CPI), a key performance metric for advertising, it's tough to beat traditional advertising, simply because (as we mentioned above) it's almost unavoidable. With online advertising, you'll likely pay less (thanks to things like pay-per-click ads) but your ads will need to be rigorously optimised, and as such will only be visible to a specific demographic.
Physical adverts might cost more, but as long as they're placed in a location with high foot traffic, the ad will almost certainly be seen by more consumers than an online equivalent (at least in the short term). So while traditional advertising media usually isn't cheaper, it's certainly a more cost-effective way of increasing awareness of your brand.
Targeted Audience Engagement
Most physical adverts cannot be targeted in the same way an online advert can — how can you control who sees your billboards? However, if you have a really solid understanding of your target demographic, you can place your adverts in a way that makes them much more likely to leave a lasting impression. There are two main methods for achieving this:
Focusing on location: If your business relies on a brick-and-mortar location to operate (such as a restaurant, barbershop, or garage) then it's a good idea to place your physical marketing materials in urban or residential areas close to your place of business. Doing so helps drive sales from consumers that live nearby.
Focusing on demographic: If you sell (for example) athletic clothing, you might want to place or purchase physical ads near gyms or sports training facilities. Your target demographic is highly likely to visit these places, so advertising there means your marketing materials will be seen by those most likely to buy.
When it comes to targeting your physical adverts, it's best to implement them alongside online advertising. Doing so can compound the effectiveness of the online ads: consumers are up to 48% more likely to interact with an online ad after being exposed to a physical ad like a billboard, poster or flyer first.
A Physical Marketing Case Study
Establishing a partnership can be a great way to maximise the impact of a physical marketing campaign. One example is 365 finance's associate partnership with Crystal Palace Football Club for the remainder of the 22/23 Premier League season, 365 finance's branding will be visible to attendees at Selhurst Park.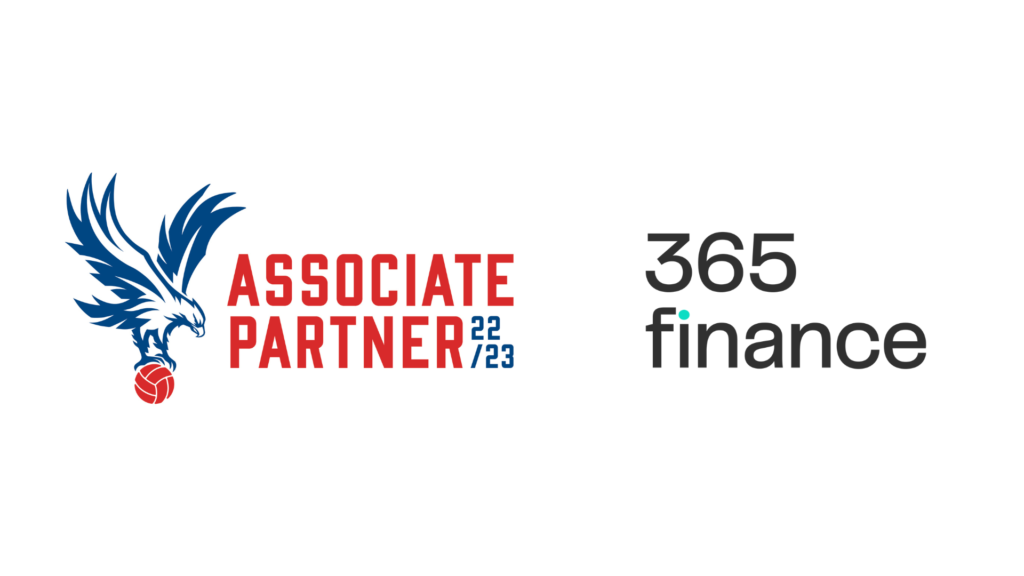 The partnership is a great example of focusing your physical marketing on a particular demographic. Around 40% of 365 Business Finance customers are based in London and the South East of England, so by sponsoring a London-based team, their ads are presented directly to those most likely to take advantage of them.
Additionally, placing ads in a football stadium very much aligns with the idea of following foot traffic: average premier league attendance in 2022/23 was over 37,000 — and that's not even including those watching matches on television or online.
Partnering with a business that owns a lot of advertising space is an effective way of increasing brand exposure. Venues (like sports stadiums) are a great start, but you should also consider options like transit companies as potential marketing partners.
Fund Your Advertising with Rev&U
Traditional advertising methods are hugely cost-efficient, but they have a comparatively high initial cost compared to online marketing methods. If you want to enjoy the benefits of physical marketing, you may have to consider alternative sources of funding. Rev&U with 365 finance could be the perfect solution.
Our Rev&U product is a form of revenue-based finance, which means it has several benefits over traditional funding options like loans:
Fast application: Our application only takes minutes, and can be approved in 24 hours.
Low-pressure repayments: Instead of having to make fixed monthly payments, your Rev&U is repaid with a percentage of your monthly revenue. The higher your revenue, the faster it is repaid.
Spending freedom: We don't require a business plan to be presented when you apply — you're free to spend the funding on what matters most to your business.
At 365 finance, we can provide both long and short-term financial solutions, with revenue-based funding available from £10,000 to £400,000 in capital. Apply for funding today without affecting your credit score, or speak to our team to find out how we can help your business. To find out more, head to our website.