The CEO View: 6 Trends Small Businesses Need to Watch Out for in 2023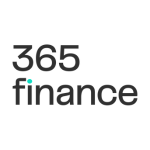 Written by Team 365 finance
Are you looking for insight into what lies ahead in 2023? In this article, our CEO, Andrew Raphaely, details a few small business trends to look out for this year. Andrew has decades of experience in finance and business management and has been leading 365 Business Finance for over a decade. Read on to discover his guidance for business success in 2023.
1. The Impact of Technology on Small Businesses
Implementing technology into your ways of working applies to every business, irrespective of industry or sector. Consider the power of your mobile phone today, compared to the tech of 10 years ago — this is the speed at which technology is moving. No matter what your business does, it's imperative that you educate yourself on the technology available and consider what functions of your business could be improved with technology.
365 finance is a Fintech company at its heart, so it's in our DNA to be at the forefront of technology. However, our customers include SMEs throughout the UK, and there are certainly steps that can be taken to implement helpful tech within their businesses. For example:
Open Banking: Open banking tools are great for expediting banking processes and reducing admin. They can also help you get a better understanding of your finances.
Standardised Tech: Whether you're an ecommerce business with hundreds of laptops, or a café with a handful of POS systems, standardising your technology makes training, maintenance, and future-proofing your tech much simpler.
Productivity Apps: Gone are the days when you need to hire multiple specialists to cover every aspect of your business. Apps can vastly improve efficiency and add value. Microsoft Teams can do wonders for internal communications; Trello helps with task management; Later simplifies social media management; and, of course, Google's suite of productivity, analytics, and reporting tools can support a range of business functions.
It's vital that any business trying to stay competitive in a digitally-driven market never, ever take their eye off the ball. You need to do more than stay competitive — if you are staying competitive, you are just keeping up.
It's essential to keep up-to-date with trends in your industry, as well as more global trends. Take the move to a cashless society, for example. While the transition away from cash was very much in progress, COVID-19 rules like social distancing massively accelerated the shift. Now consumers are using debit and credit cards for almost every purchase.
Similarly, QR codes were invented 30 years ago and joined the mainstream about 15 years ago, but they never took off. Then the pandemic brought QR codes' usefulness to the fore, offering a safe, convenient way for people to scan a code to see restaurant menus, shop inventories, hotel check-ins, and so on.
Being aware of these types of technologies before they come into the mainstream allows you to get ahead. A solid level of digital awareness is becoming a necessary characteristic for any good business owner.
2. Employee Relationships and Workers' Rights
The wave of strikes across multiple industries in the UK at the end of December was a stark reminder that employee-employer relationships are changing and that mistreated workers won't hesitate to make their feelings known.
In my experience, the benefit to the business if employees have strong relationships is immeasurable. A good wage is a great start, but other important factors may also appeal to employees. For instance, what's the culture of the business like? Does the company align itself with a charity or initiative?
As your business grows, it's important to hold on to your values and culture. After all, those are the tenets that have kept your employees with you and made the business a success. The economic crisis might mean that some SMEs cut back on certain areas but investing in your team — their happiness, professional development, and mental health — is paramount.
3. Sustainability
Customers today expect a level of eco-friendliness and sustainability. As with any customer pressure, this will lead businesses to operate accordingly. There's also the drive to a paperless office: digitisation means that businesses are ready to be more environmentally friendly from the outset.
Some of our clients have used our revenue-based finance options to improve their eco-credentials and drive efficiency by installing energy-saving heating, lighting, and cooking equipment or switching to eco-friendly packaging. We've written a number of guides to help businesses become more eco-friendly, including this guide to help hotels go green.
4. Economic Instability
Unfortunately, the current economic instability is likely to be a continuing trend into 2023. However, I believe the recession we are headed into will be shallow (if somewhat prolonged). Of course, it's likely to be detrimental in certain circumstances, but by and large I think that most businesses will not be materially affected by the recession. It may even ultimately help them — tough times build tough businesses.
In the short term, SMEs are seeing cost increases that can't be entirely passed on to the customer. After all, customers have been feeling the pinch with other price rises, particularly gas and electricity. It makes sense to cut discretionary costs where possible and look into automation and digital solutions to reduce overheads, as our Head of Finance, Adam Brown, suggested in his article about inflation.
With high interest rates and banks reluctant to lend to SMEs, it's also a good time to look into alternative forms of funding, such as revenue-based finance.
5. The Changing Customer Experience
The customer experience is constantly evolving. At the moment, it's technology that's driving our customers' expectations. There's a pressure to keep making the experience better; but as well as benefitting customers, that pressure also helps businesses. Not only does it make them constantly review and improve their services; it means they can remain ahead of the competition.
For 365 finance, the push for better, tech-focused customer experiences has helped us provide a world-class product and service to our customers.
Online review platforms make reviewing more straightforward and transparent. With online public reviews, every business is accountable, and their performance is visible to all prospective customers. We have almost 400 reviews on Trustpilot and are very proud of our score (4.9/5) but any negative or mediocre reviews are just as important as positive ones. Negative feedback enables us to learn, grow and improve.
6. Personal Branding and Founder-Led Businesses
Social media makes it much easier to get your brand out there, which explains why there's been a big move towards personal branding recently: it builds credibility. Searchers will look extensively for reviews, customer feedback, and an online footprint of the company. The bigger the footprint, the more credible the company appears.
However, I think it's all about the team, not the founder. I think the more investors know about the team, the more productive decisions will be made. Like personal branding, branding for your team can be achieved through a variety of channels — including social media.
If a business' founder can offer helpful insight that adds value — such as how to start a business, scale and grow or improve processes and get the best out of an effective team — it's worthwhile. Postings from the founder regarding their favourite restaurants or their holidays are less useful. The key takeaway is that potential followers are looking for insights that can help them — particularly on a platform like LinkedIn.
Get Ready for 2023 with Revenue-Based Finance
At 365 finance, the continued success of our clients is our top priority. That's why we offer revenue-based financing options with manageable payment terms — your payments are based on your monthly income, so you don't need to worry about falling behind if you have a month of low sales.
At 365 finance, we can provide both long and short-term finance solutions, with revenue-based funding available from £10,000 to £400,000 in capital. Apply for funding today without affecting your credit score, or speak to our team to find out how we can help your business. To find out more, head to our website.